From: London, England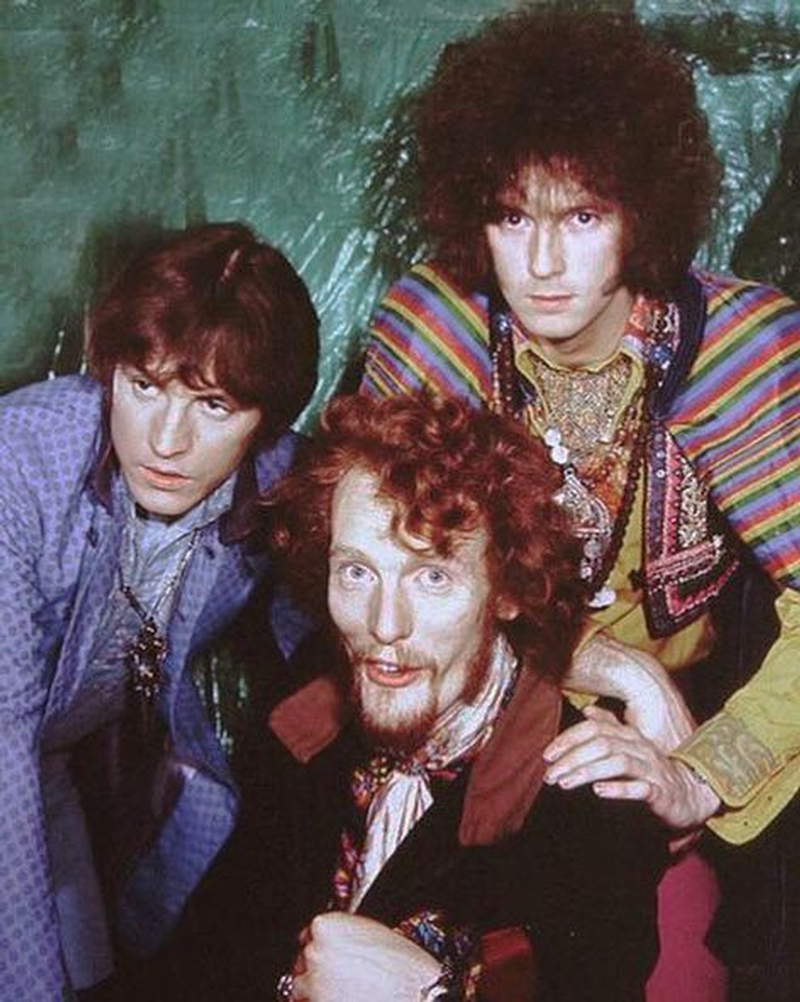 Comprised of Ginger Baker (drums), Jack Bruce (bass, harmonica), and Eric Clapton (guitar), this London based super-trio became one of the most celebrated and influential bands in rock music, heralding the arrival of hard rock. They appropriately named themselves Cream (as in "cream of the crop") and inevitably backed up this boastful moniker by becoming one of the most revered ensembles in the business.

The group's genesis is well documented. Clapton had already developed a huge name for himself as a member of the blues-wailing Yardbirds, which had released the LP Five Live Yardbirds in 1964 and the Top 10 hit 'For Your Love' in 1965. Disliking the pop direction of 'For Your Love', Clapton left the Yardbirds in early 1965 to join John Mayall's Bluesbreakers where he elevated his playing on the 1966 LP Bluesbreakers With Eric Clapton. The famous "Clapton is God" graffiti was scrawled on a London wall during this period as he became one of the top players on the scene.

Meanwhile, Baker and Bruce had been in the jazz-blues outfit the Graham Bond Organization and by late 1965, had recorded two albums with Bond. Although the Graham Bond Organization had a strong club following, Bruce and Baker wished to break away from the group, which by 1966 had become limiting. Bruce played briefly with Manfred Mann, John Mayall, and sat in on some Hollies recordings when they were between bass players.

It was Baker who first envisioned a band that would interpret the old blues players' material and present it in a new form that allowed for equal improvisation among the band members. Having jammed a bit with Clapton when he had sat in with the Graham Bond Organization, Baker approached him with the intent of forming a band. Clapton agreed after a failed attempt to form a group with Steve Winwood of the Spencer Davis Group. Clapton suggested that Bruce would be the ideal bass player and Baker reluctantly agreed, putting some past differences he had with Bruce aside to achieve his goal of forming a popular band.

By July of 1966, the newly named Cream began rehearsing and playing the same circuit as the Graham Bond Organization, where they showcased their inspired blues covers to unsuspecting audiences. In an attempt to produce more original material, Baker brought in poet and lyricist Pete Brown for their debut single. The initial result was the off-beat 'Wrapping Paper' which was hardly indicative of their live sound, but conditioned people early on to expect the unexpected. Another tune they recorded, but never released at the time ('The Coffee Song') was a fresh and original sound that signaled greater things to come. Bruce began to emerge as the main voice of Cream though he didn't have much lead vocal experience. Clapton, who rarely sang in his previous bands, began singing as well. Their second single ('I Feel Free') proved to be the charm when its raw instrumentation and ethereal vocals combined for an exciting and explosive sound that became their calling card. Their first LP (Fresh Cream) followed this formula with never before heard results. Blues workouts like 'Sleepy Time Time' and 'Spoonful' still sound very original and the more poppy tracks like 'N.S.U.' and 'I'm So Glad' are aggressive and exhilarating.

Their quick success had them on the road thrilling audiences on both sides of the Atlantic. Their next LP (Disraeli Gears) charged into full-blown dementia and has become one of the definitive psychedelic albums of the era. Baker's innovating drumming practically becomes a lead instrument while Clapton's brilliant solos brought the rock world to its knees. Bruce continued his collaboration with lyricist Pete Brown to write one of the era's most notable rock classics, 'Sunshine Of Your Love'. Clapton's 'Tales Of Brave Ulysses' makes excellent use of the Wah-Wah pedal and his falsetto vocal delivery on 'Strange Brew' gave them yet another hit. By mid 1968, Cream was one of the most popular bands in the world as they confidently released the double album Wheels Of Fire. The first disc is a continuation of their hard psychedelic rock heard on their previous albums, while the second is devoted to a collection of live performances of which, Robert Johnson's 'Crossroads' has since become a blues-rock standard. Bruce's 'White Room' became another Top 10 hit and Baker made his most significant contributions with the outstanding 'Those Were The Days' and the bizarre but magnetic 'Pressed Rat And Warthog'. Bruce's acoustic guitar and cello playing on 'Passing The Time' showcased the direction of their next single, the mellow 'Anyone For Tennis'.

With live performances in such high demand, Cream began to buckle under the strain of their own formula when the high expectations of their fans proved difficult to meet night after night. Making matters worse, the three began to butt heads over sharing the spotlight and Baker's and Bruce's constant arguing alienated Clapton, so they soon decided it was time to call it quits.

A final LP (appropriately titled Goodbye) was released in 1969 and turned out to be a relatively limp effort with a few live recordings coupled with some studio tracks. The highlight on the album is Clapton's 'Badge', which was co-written and performed on by Beatle George Harrison. A considerable amount of fanfare was given to their final concert appearance, and justifiably so. Having just lasted under three years, Cream had become one of the most influential groups of the rock era. After their demise, fans were pleased with the release of two more albums (Live Cream and Live Cream, Vol. II), which are now also considered essential works in their catalog. After Cream's breakup, Baker and Clapton went on to form Blind Faith, while Bruce began what was to become a modestly successful solo career.

Amazingly in 2005, Cream reunited briefly, playing four shows at Royal Albert Hall in London and three at New York City's Madison Square Garden. TWOS was lucky enough to be at the first NYC show, which was an unbelievable experience and showed without a doubt that all three members very much still held the magic that had made the trio so popular to begin with.