From: St. Catherines, ON, Canada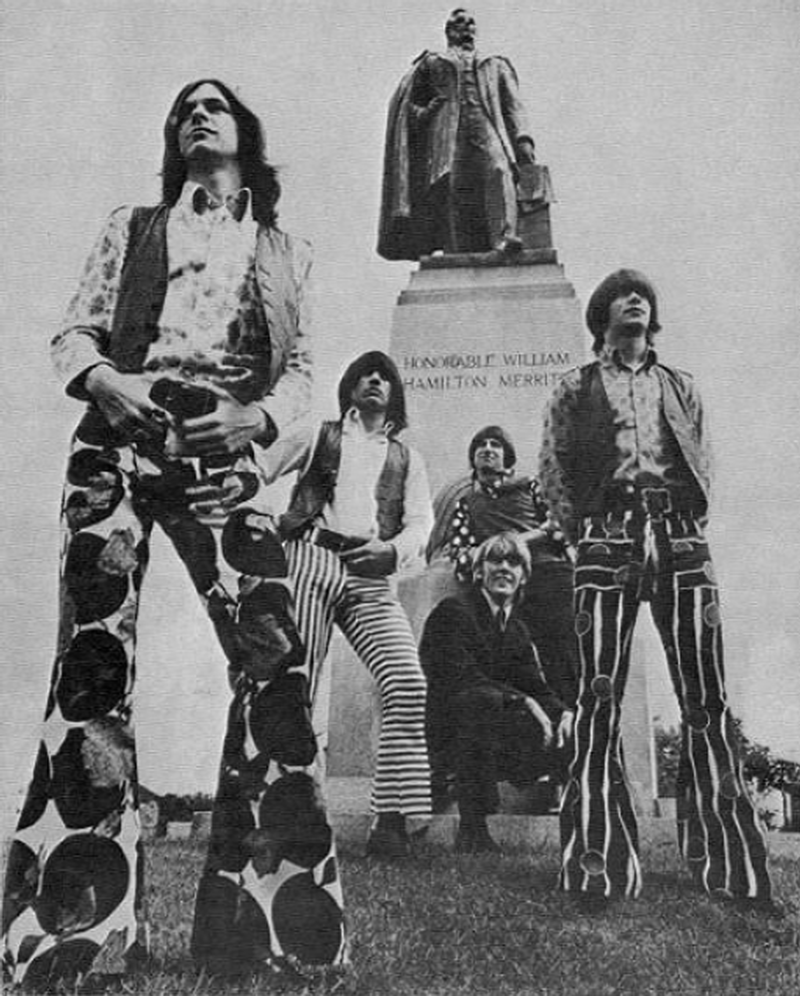 This Niagara Falls area outfit formed in 1963 as the Modbeats with members Fraser Loveman (lead vocals), Greig Foster (guitar), Mike Gorgichuk (guitar), Joe Colonna (bass) and Robbie Jeffrey (drums). Loveman's father James was the band's manager and heavily influenced their energetic and flamboyant style. They mainly gigged in their hometown of St. Catherines at a large club called The Castle, which had two stages and on weekend nights usually brought in over a thousand people.

In 1966, they signed a record deal with the Red Leaf label and per its recommendation, extended their moniker to the British Modbeats to better describe their style of play. They issued a total of four singles and an LP titled Mod Is.... The British Modbeats between 1966 and 1967. All of their recordings were covers of various, more famous British and U.S. beat and mod acts of the time, with the highlight being their raspy and looser take on the Pretty Things' 'L.S.D.' Unfortunately most of the groups recordings were far tamer than their harder edged stage act prompting poor sales. They finally called it quits in late '67 with Loveman later joining the Village S.T.O.P. in 1969.

If you have any further information on this group, please e-mail to paulmaze@techwebsound.com.

Artist information sources include: The book, 'Dreams, Fantasies and Nightmares From Far Away Lands Revisited' by Vernon Joynson.