From: East Dunbartonshire, Scotland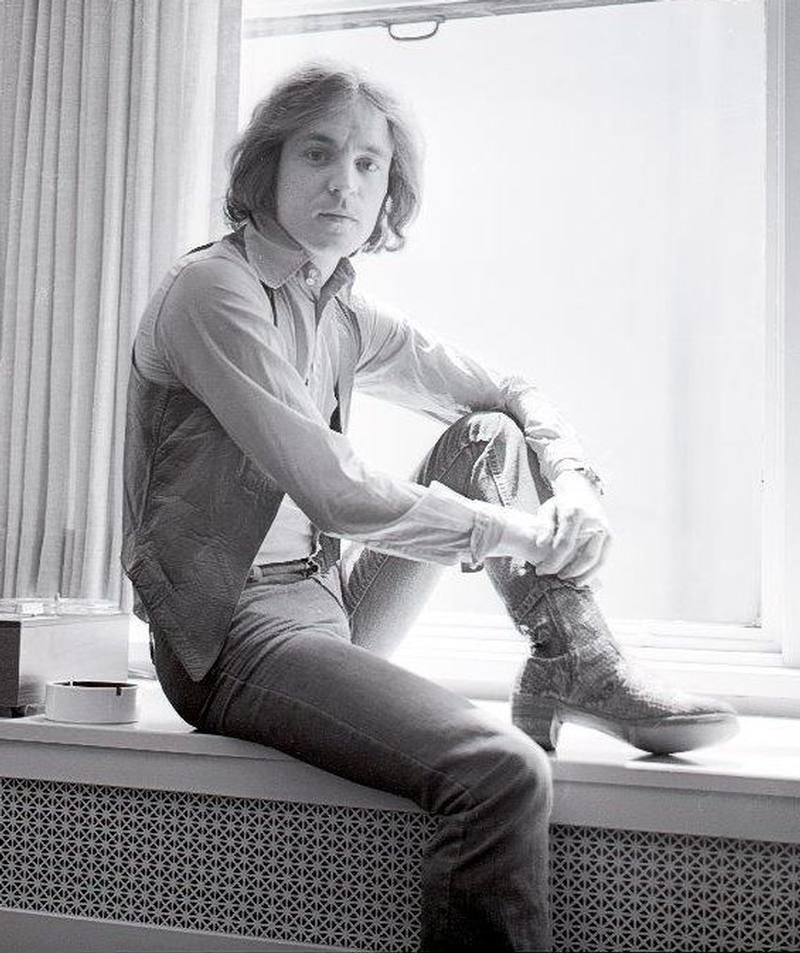 Jack Bruce must be recognized for his huge contribution in making the band Cream one of the most popular and endearing acts of the late 60s. He wrote and sang the majority of Cream's output and is considered to have been one of the best bassists in rock and roll.

Bruce was born into a musical family on May 14, 1943 in East Dunbartonshire, Scotland, a town just northwest of Glasgow. He grabbed his parents' torch by winning a scholarship studying cello and composition at the Royal Scottish Academy of Music and Drama; however, he left at the age of 17 claiming he knew more than the teachers.

While still at college, Bruce, a growing jazz aficionado, played with orchestras in Glasgow music halls and after graduating, toured Italy with the Murray Campbell Big Band. In 1962, he became a member of the London-based band Alexis Korner's Blues Incorporated. This outfit also included organist Graham Bond, saxophonist Dick Heckstall Smith and drummer Ginger Baker, and in 1963 when the group broke up, these musicians, including Bruce, went on to form the Graham Bond Organization, which played a wide range of music genres including, bebop, blues and R&B. The band released two studio albums and several singles, but weren't commercially successful. They did, however, influence a number of other great rock musicians, including Keith Emerson, Bill Bruford and John Bonham.

Bruce eventually left Graham Bond and went on to join John Mayall & The Bluesbreakers with Eric Clapton, who was their lead guitarist at the time. In late '65, he left to briefly join Manfred Mann, where he had his first taste of commercial success. In July, 1966, Jack moved on to his most famous role as bass player, primary songwriter and lead vocalist with Ginger Baker and Eric Clapton in the power trio Cream, considered to be the first ever "supergroup". With lyricist Pete Brown, he wrote and sang most of their original material, including 'Sunshine Of Your Love', 'White Room', 'N.S.U.', and 'I Feel Free'.

Before Cream split in late 1968, Bruce recorded an acoustic free jazz album with Dick Heckstall Smith and Jon Hiseman, but it wasn't released until 1971 as the LP Things We Like. This record was a precursor to the jazz fusion boom in the early 1970s, and more recently, it has been sampled by many hip hop artists.

Bruce continued to work on other collaborations with various musicians. The first of these was his first solo LP titled Songs For A Tailor, which was released in the summer of 1969 and features both Heckstall Smith and Hiseman. It was a worldwide hit, but after a brief supporting tour with pioneering jazz-rock guitarist Larry Coryell and former Jimi Hendrix Experience drummer Mitch Mitchell, Bruce changed gears again and joined the jazz fusion band Lifetime. With drummer Tony Williams, guitarist John McLaughlin and organist Larry Young, the group recorded two albums; however, they received little critical or commercial acclaim prompting them to break up in 1970. Bruce then recorded his second LP (Harmony Row), but this wasn't commercially successful either.

Throughout the 70s and 80s, Bruce released several solo LPs and played in multiple bands with varying levels of success. In 2005, Cream reunited briefly, playing four sold out shows in London and three in New York City. TWOS was at the first show in NYC and loved every minute of it! Bruce tragically passed away of liver disease in 2014.