From: Los Angeles, CA, USA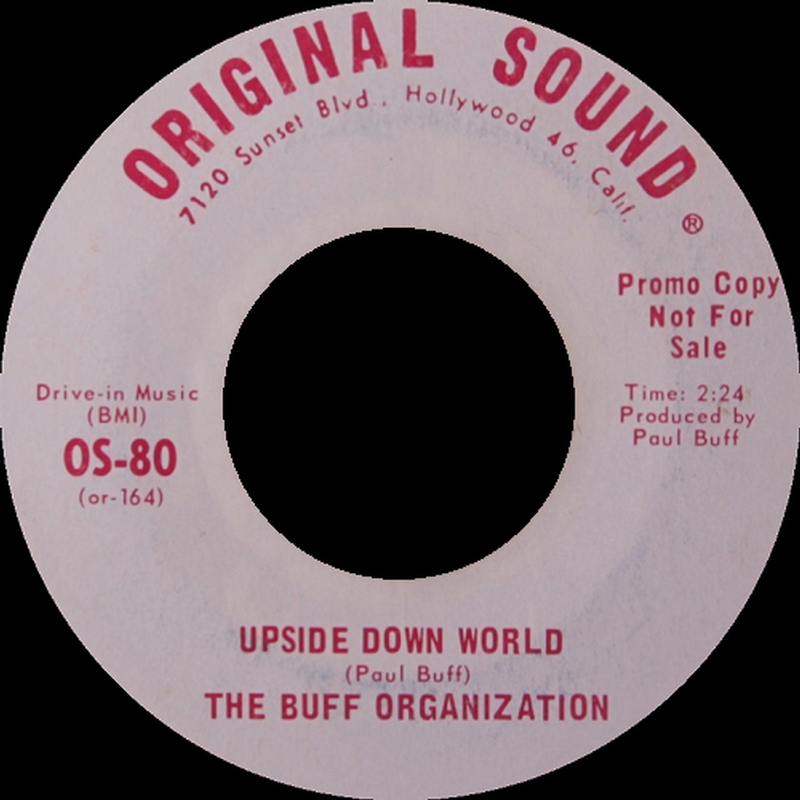 Very little is known of this L.A. area studio outfit that was the brainchild of Paul Buff (vocals), along with his wife Allison Buff (vocals). They issued one 45 ('Studio "A"' b/w 'Upside Down World') on the Original Sound label in the spring of 1968. The flip side is a fantastic pop-psych instrumental which perfectly emanates a groovy late 60s Wrecking Crew vibe. As a side note, it is known that Paul Buff had previously worked with Frank Zappa as a producer and owner of the Pal Recording Studio in the early 60s.

If you have any further information on this group, please e-mail to paulmaze@techwebsound.com.

Artist information sources include: The book, 'Fuzz, Acid, and Flowers Revisited' by Vernon Joynson.