From: Los Angeles, CA, USA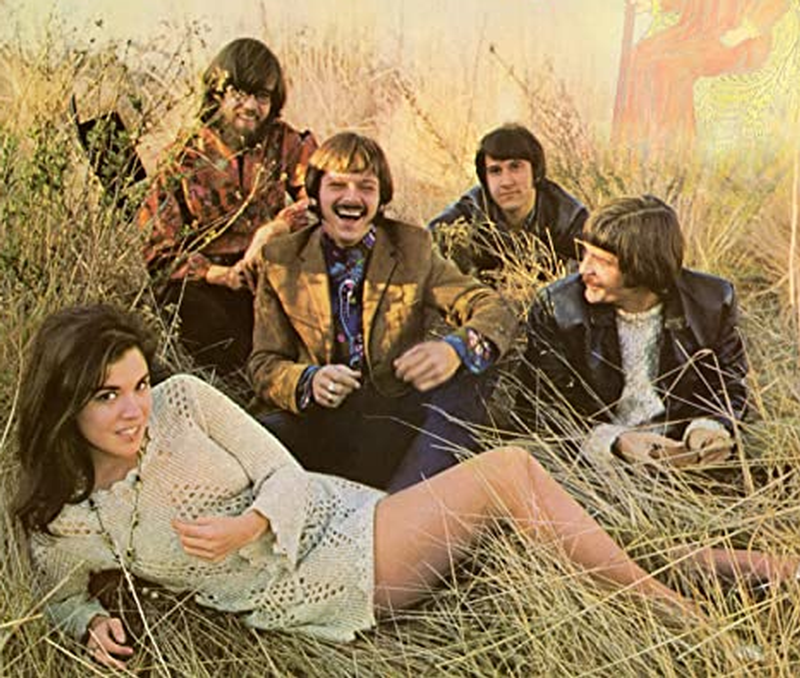 Before hooking up with the Gentle Reign in the late 60s, Gail Garnett had already been a successful actress and Grammy award winning solo artist, releasing six LPs on RCA between 1964-67. Her final, '67 solo album (Gale Garnett Sings About Flying & Rainbows & Love & Other Groovy Things), was a head-first dive into the pop-psych genre, which was the direction she would continue to follow after collaborating with the band Gentle Reign between 1968-69.

The Gentle Reign had also been a moderately successful entity in its own right, issuing a self-titled LP on the Vanguard label in early 1968. Members included Michael Aragon (drums, percussion, tabla), Tony Hill (piano, organ, guitar, harpsichord, celesta), Bruce Horiuchi (guitar), Rob Fisher (bass), Paul Robinson (percussion), Dick Rosmini (acoustic guitar) and Bob Ingram (guitar). Later in '68, they hooked up with Garnett (vocals, guitar, kazoo) and were signed to Columbia where they released two LPs as Gail Garnett And The Gentle Reign.

The first album issued (An Audience With The King Of Wands) makes a strong attempt at psychedelia, but contains several jumbled music styles which unfortunately give it a rather sketchy vibe. Highlights however include the Garnett penned 'Breaking Through' and an outstanding cover of Fred Neil's 'Dolphins'. In 1969, they released a second LP (Sausalito Heliport), which contrary to most critics, is actually a more consistent and overall improved effort from their previous record. Highlights on this album include 'My Own Mind's Morning', 'Peace Comes Slowly To The Thrashing Fish' and 'This Year's Child'.

Unfortunately, neither of their LPs sold that well, which prompted the band to split up and Garnett to exit the music business altogether. Garnett resumed her acting career and also became a successful writer.