From: Chicago, IL, USA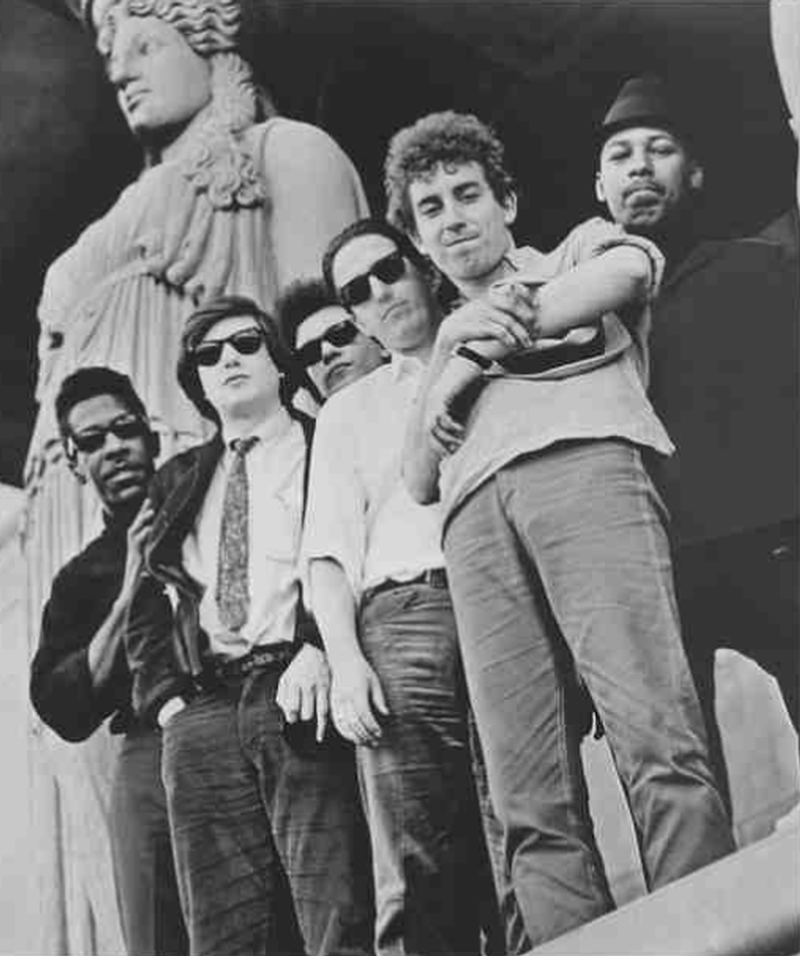 The Butterfield Blues Band is considered by many to have been one of the most influential U.S. blues-rock bands of the mid to late 60s. They played real Chicago blues and exposed it to an eager white audience that was at the time looking for something exciting and different. Although they never became a huge commercial success, their music lives on strong as one of the cornerstones of 60s rock and roll.

Paul Butterfield was born in Chicago and initially studied classical flute, but at a young age developed a love for the blues and began playing harmonica. In the early 60s, he met another white, blues-loving musician named Elvin Bishop (guitar). It didn't take long before the two started hanging around the legendary black blues players like Muddy Waters, Howlin' Wolf, and Junior Wells. Somehow the pair was able to hijack Jerome Arnold (bass) and Sam Lay (drums) from the rhythm section of Howlin' Wolf's group and in 1963, the foursome won a spot as the house band at the Chicago blues club Big John's.

In 1964, the ensemble was discovered by producer Paul Rothchild, who quickly got them signed to Elektra Records. Mike Bloomfield (slide guitar), who Butterfield knew from Big John's where he also played with his own band, and Mark Naftalin (keyboards) joined the Butterfield Blues Band just before they entered the studio to record their self-titled debut album. This record, although only peaking at #123 on the U.S. Billboard Top LPs chart, is a solid collection of electric blues numbers, which quickly turned a generation on its ear. In July, 1965, the band played the Newport Folk Festival to an ovation and three of their members (Bloomfield, Lay and Arnold) joined keyboardist Al Kooper and pianist Barry Goldberg as Bob Dylan's backup band for the infamous "Dylan goes electric" set.

In June 1966, the group contributed five tracks to an Elektra compilation LP titled What's Shakin', which also featured the Lovin' Spoonful, Eric Clapton & The Powerhouse, Tom Rush and Al Kooper. By the end of 1966, Lay (who had accidentally shot himself) was replaced by Billy Davenport (drums) and the band released their second LP (East-West), which includes the pivotal 13 minute long title track and also a cover of Mike Nesmith's (the Monkees') 'Mary, Mary'. This album peaked at #65, but even with its modest success, Bloomfield departed shortly after its release to form the Electric Flag.

With the departure of Bloomfield, 1967 saw a new R&B style direction for the band with the addition of a horn section, including Charles Dinwiddie (flute, mandarin, saxophone), Keith Johnson (trumpet) and David Sanborn (alto saxophone). At this time, Arnold and Davenport had also taken a brief hiatus from the group and were temporarily replaced by Bugsy Maugh (bass) and Phil Wilson (drums). With this radical new direction, their third LP titled The Resurrection Of Pigboy Crabshaw (Pigboy Crabshaw was Elvin Bishop's nickname and he had taken over lead guitar from Bloomfield) houses some very solid material and peaked at a respectable #52 on the Billboard Top LPs chart, which was to be their most commercially successful album.

1968 saw the release of their fourth LP (In My Own Dream), which took a more jazzy direction and features guest player Al Kooper (organ) on a few of its tracks. It ended up peaking at #79 and ushered in the gradual decline of the band's already selective popularity. This time also marked the departure of Bishop, who was replaced by Buzzy Feiten (lead guitar).

In 1969, they released their fifth LP (Keep On Moving), which is a heavy album soaked in brass, but it only reached #102 on the charts. In August, 1969, the band played Woodstock and their song 'Love March' was included on the festival's movie soundtrack.

1970 saw the release of a live LP, simply titled Live, which was produced by ex-Nazz member Todd Rundgren. This album saw a slight, albeit temporary, upturn in the band's popularity with it reaching #72 on the charts. By 1971, Butterfield was getting tired of touring, so after the release of their disappointing sixth studio LP (Sometimes I Feel Like Smilin'), he decided to call it quits and broke up the band.