From: London, England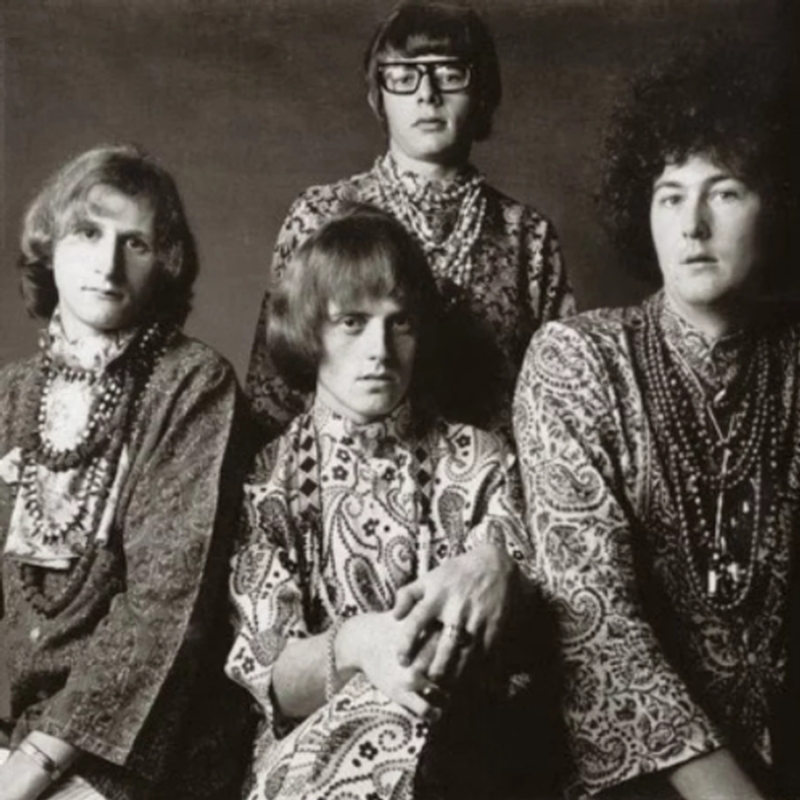 This East London band evolved out of the R&B group the Rebs, who in 1965 changed their name to the In-Sect and released an LP full of British Invasion and Beach Boys covers on the RCA Camden label. After this album made little impact, they changed their moniker to the Decadent Streak and then to the oddly named "No Flies On Us BUT". In the fall of 1966, they went through a few personnel changes and signed to Decca, which convinced them to shorten their name to the Flies. Original members included Robin Hunt (drums, vocals), John Da Costa (guitar, organ), Ian Baldwin (bass) and George Haywood (lead guitar).

Their first release as the Flies was an excellent, hard-driving cover of the Boyce & Hart penned 'I'm Not Your Stepping Stone', which was recorded a full month before and issued only a month after the release of the far more popular Monkees version. By this time, they were heavily gigging the London club circuit and became known around the area for their fine playing and of the wall stage antics. They were booked as the supporting act for bigger groups like the Who, the Moody Blues and Traffic, and even opened for the Jimi Hendrix Experience in February, 1967 at the Roundhouse in London.

In March, 1967, they released a second single ('The House Of Love' b/w 'It Had To Be You'), which sold modestly. Their popularity peaked in April, 1967 when they played the well attended 14 Hour Technicolor Dream event wearing face paint and palm leaf skirts, and also orchestrating the explosion of 800 bags of flour over the audience at the end of their set (only in the 60s!).

In 1968, Haywood left and was replaced by Brian Gill (lead guitar), who didn't last long and was in-turn replaced by Andrew Bowns (lead guitar). Peter Dunton (drums, vocals), who had previously been the creative force behind Neon Pearl and Please, also joined to make the Flies a fivesome, at which time they promptly released two of his songs as their third 45 ('The Magic Train' b/w 'Gently As You Feel'). These tracks aren't bad, but what really cooks is the Dunton penned originally unissued gem 'Turning Back The Page', which should've definitely been released as a single! Unfortunately, even with the addition of the gifted Dunton, the group was unable to score a hit and they soon parted ways. Dunton went on to become a member of Gun and would later reunite with Bowns in T2.

Artist information sources include: The book, 'Tapestry of Delights Revisited' by Vernon Joynson and the liner notes in the Flies CD 'Complete Collection 1965-1968', which can be purchased directly from Lion's Productions.