From: Oxford, MS, USA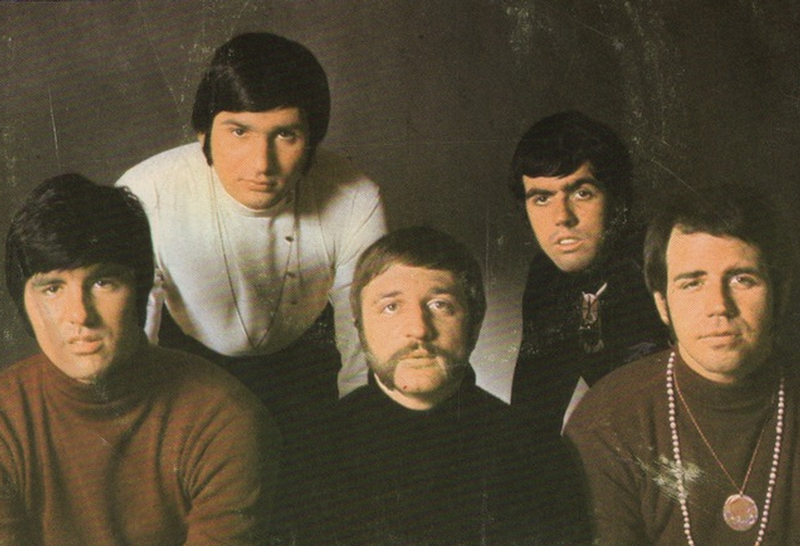 The Gordon Knot was formed in 1964 by five University of Mississippi college students: James Weatherly (lead vocals, guitar), Pat Kincade (lead guitar, vocals), Leland Russell (bass, vocals), Dulin Lancaster Jr. (drums) and J.D. Lobue (keyboards, vocals). A year later after graduating, the band headed north to New York City and then spent some time in Erie, PA. This wasn't happening for them though, so they decided to pack up and go west to L.A., where they started playing Hollywood parties for movie stars like Richard Harris, Natalie Wood and Eddie Fisher. Their big break came when they played at a soiree for Nancy Sinatra who dug them so much that she invited them to join her on a USO trip to Vietnam. When the group returned to the U.S., they were promptly booked for six months at the popular P.J.'s nightclub in L.A.

In 1968, the group singed to Verve and issued an LP titled Tones along with a couple of supporting singles. The album is mostly comprised of sunshine pop tracks and includes the standout song 'The Year Of The Sun', written by Russell. Later that year, the band was featured in the teensploitation film The Young Runaways performing a previously unreleased original titled 'Ophelia's Dream', but national fame eluded them prompting a breakup before the end of the decade. Weatherly went on to become a successful song writer and solo artist, penning a number of hits, including the 1973 #1 hit and Grammy award winner 'Midnight Train To Georgia', performed by Gladys Knight & The Pips.