From: Anaheim, CA, USA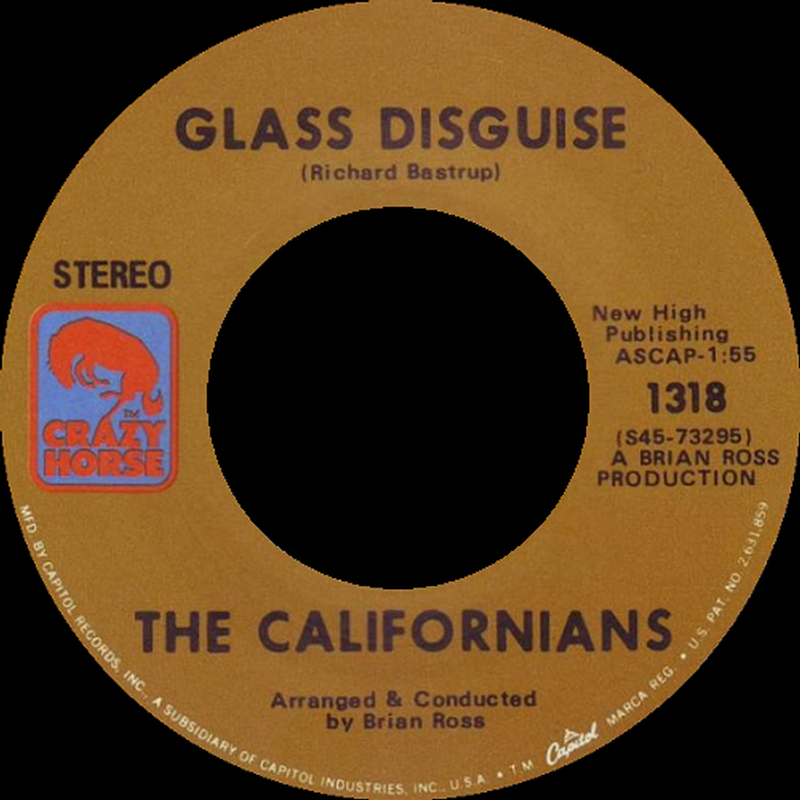 Little is known of this Anaheim based outfit that evolved out of another local area act called the Avengers IV in 1968. Members included Richard Bastrup (guitar), Jim Ferguson (guitar), Curt Pickelle (bass), Doug Brown (saxophone, keyboards) and Steve Schmit (drums). In 1969, the band issued a debut 45 ('Have You Ever Been Lonely' b/w 'Stay') on their own J.R.&J. label with the A-side being an outstanding ballad credited to Ferguson. As a side note, some sources have sited that this track was penned by Jay Ferguson of Spirit, which is false.

A follow-up single ('Glass Disguise' b/w 'Nausea Beast') was then released in late '69 with both sides being nothing less than incredible and written by Bastrup. The record was produced and conducted by Brian Ross and issued on the Crazy Horse label, which was a subsidiary of Capitol Records.

If you have any further information on this group, please e-mail to paulmaze@techwebsound.com.