From: Birmingham, England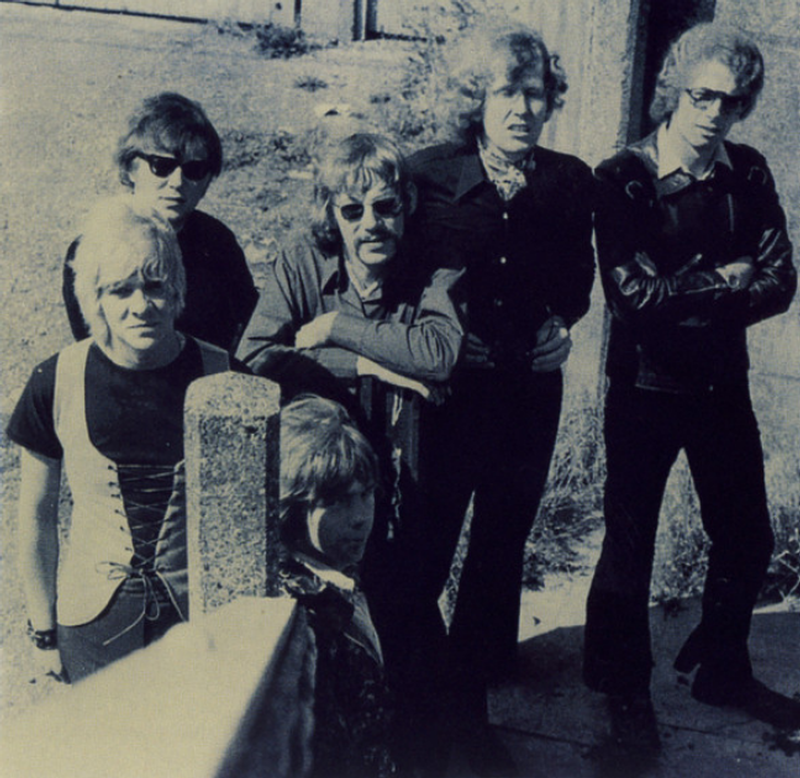 Little is known of this eclectic Birmingham outfit that formed in 1968 with original members Richard Pannell (lead guitar, vocals), Geoff Brown (vocals, rhythm guitar), Andy Abbott (bass, vocals), Dave Caswell (trumpet, flugelhorn), John Smith (soprano, alto saxophone, tenor saxophone) and Frank McGonagle (drums). As a side note, both Pannell and Brown had previosly been members of Craig. It was this lineup that issued their first LP (Strange Pleasure) on the Deram label in 1969, which includes the standout tracks 'Skillet' and 'A Modern Day Fairy Tale'. Unfortunately the record didn't sell that well prompting Smith and McGonagle to leave and be replaced by Les Podraza (drums) and Lyle Jenkins (soprano, alto saxophone, tenor saxophone).

In 1970, the band added more horns and woodwinds with new members John Hughes (trombone), John Morton (trombone), Tony Roberts (saxophone, flute) and Harold Beckett (trumpet, flute, horn). It was this incarnation that issued a second LP titled New Dawn, which is actually better than the first and includes the highlights 'Ask For Nothing', 'Open Up Your Mind' and 'Premonition'. This was to be their last official record release, but they forged on playing various venues and festivals until finally splitting up in 1976.

If you have any further information on this group, please e-mail to paulmaze@techwebsound.com.

Artist information sources include: The book, 'Tapestry of Delights Revisited' by Vernon Joynson.