From: Nashville, TN, USA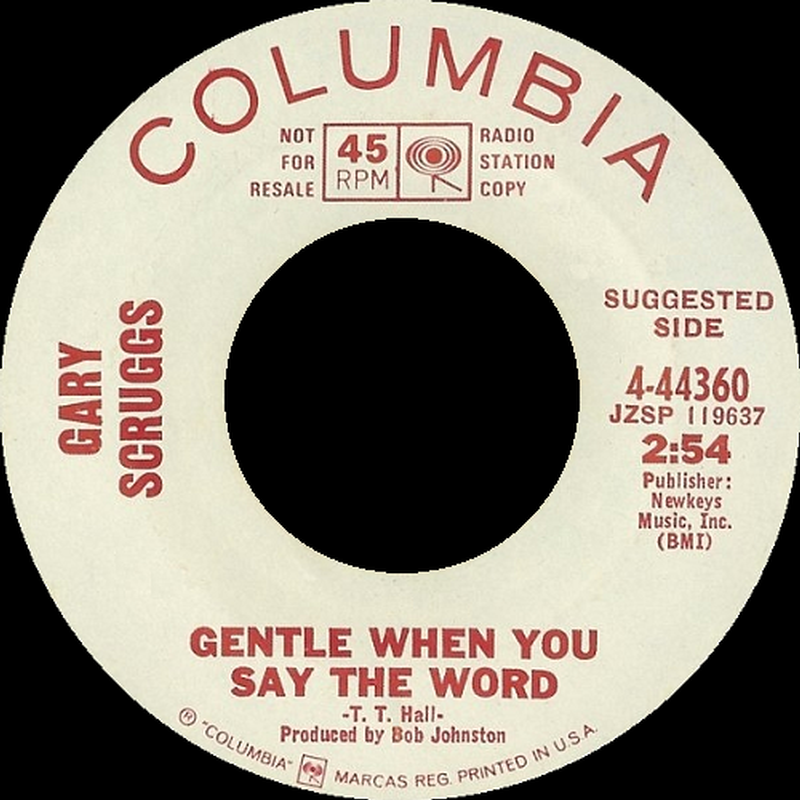 Not much is really known about Nashville native Gary Scruggs who is the oldest son of legendary country-bluegrass artist and banjo player Earl Scruggs, and is also married to popular country singer and producer Gail Davies. He is mostly known for playing country-rock with his younger brother Randy Scruggs, releasing a few LPs with him in the early '70s. His song featured here on TWOS however is a loungy little pop-psych ditty titled 'Gentle When You Say The Word' that he issued on the Columbia label in the fall of 1967. The track features some outstanding rhythm guitar and background harmonies, and was written by country music great Tom T. Hall and produced by studio heavy Bob Johnston.

If you have any further information on this artist, please e-mail to paulmaze@techwebsound.com.