From: London, England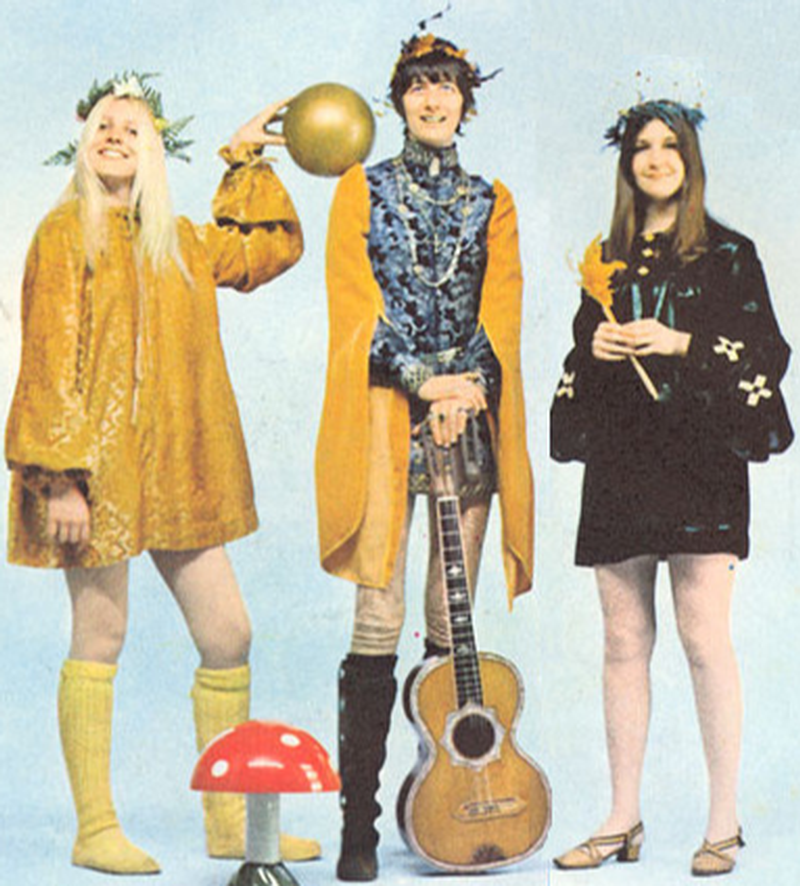 All members of this female trio were in actuality from the U.S., but based themselves in London after traveling around Europe for a stint. Members included Terry Tucker (piano, harmonium, harpsichord, Hammond organ, vocals), Freya Houge (Spanish guitar, banjo, vocals) and Erika Eigen (percussion, bells, vocals).

They caught the ear of Vic Smith, a junior record producer who paid for them to lay down their sole LP titled Sound Of Sunforest at Olympic Studios in London. The album was issued on the Deram label in early 1970 and includes some extremely well produced, haunting tracks that feature tight harmonies and lush classical instrumentation. Highlights on the record include 'Be Like Me', 'And I Was Blue' and the especially groovy 'Magician In The Mountain'. Unfortunately, the record didn't sell that well; however, they did receive a minor shot in the arm when genius filmmaker Stanley Kubrick took notice of their work and had them re-record two of their LP tracks for his 1972 film A Clockwork Orange. This wasn't enough to keep them together though, and they disbanded soon after.

If you have any further information on this group, please e-mail to paulmaze@techwebsound.com.

Artist information sources include: The book, 'Tapestry of Delights Revisited' by Vernon Joynson.