From: Annapolis, MD, USA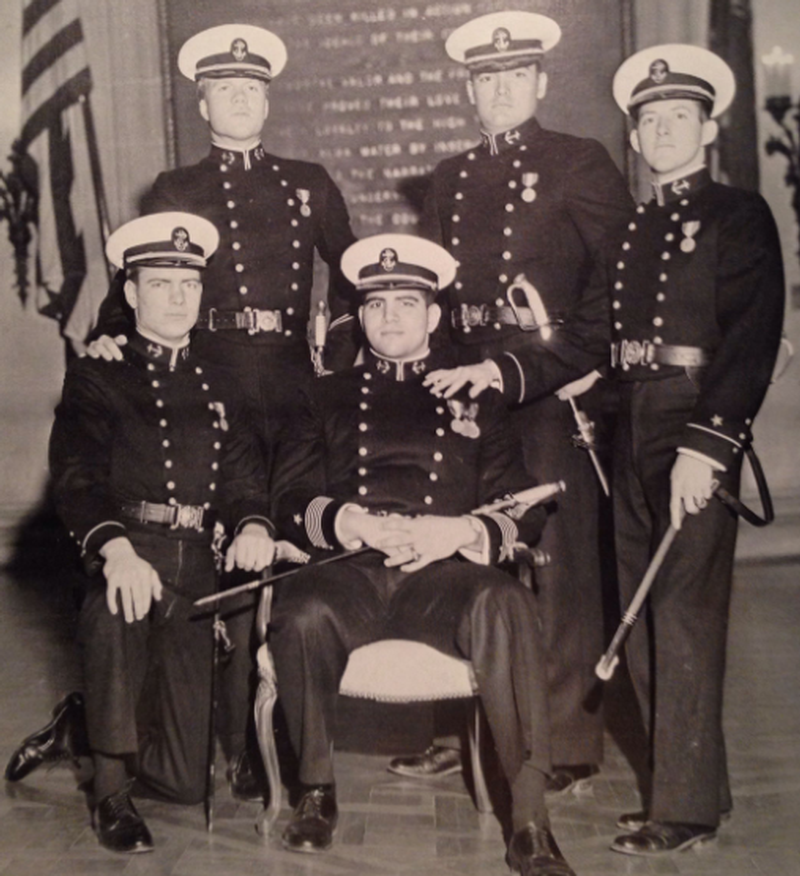 Who would have ever thunk that a formal United States military band could ever pull off putting out some legitimately hip music in the late 1960s! Well, it actually happened when the official U.S. Naval Academy band the Spiffys convinced their superiors to have the U.S. government fund the recording of a couple of well-crafted contemporary music LPs for self-promotion. Actually forming in 1958, the group consisted of a virtual revolving door of musicians that would phase in and out as cadets were initiated through to graduation. Verified members that played on the aforementioned albums however were Larry Purdy (guitar, vocals), Dick Otto (bass), John Milner (drums, vocals), Mike May (organ, vocals) and last but not least, band leader Rich Petrino (saxophone, percussion, vocals). They performed mainly at Academy dances, but also gigged at some of the local area all girls colleges and in Philadelphia after the annual Army-Navy football game.

In 1967, the group issued their first, self-titled LP, which includes all covers by bands like the Rolling Stones, Them and the Left Banke, but also one original track titled 'No Pain'. Their second LP (68) was released early the following year and includes more well performed covers by the likes of the Doors and Procol Harum, but also a truly awesome version of the Parliaments '(I Wanna) Testify', as well as the standout original, Purdy penned 'Dreams'. Both albums were only sold at the Academy Midshipmen's Store with the first having a 1,500 count pressing and the follow up at 2,500 units. Unfortunately, this was to be the last year of the Spiffys existence, as they officially called it quits when Petrino, Purdy and Milner graduated later that year.

Artist information sources include: The book, 'Fuzz, Acid, and Flowers Revisited' by Vernon Joynson.