From: St. Louis, MO, USA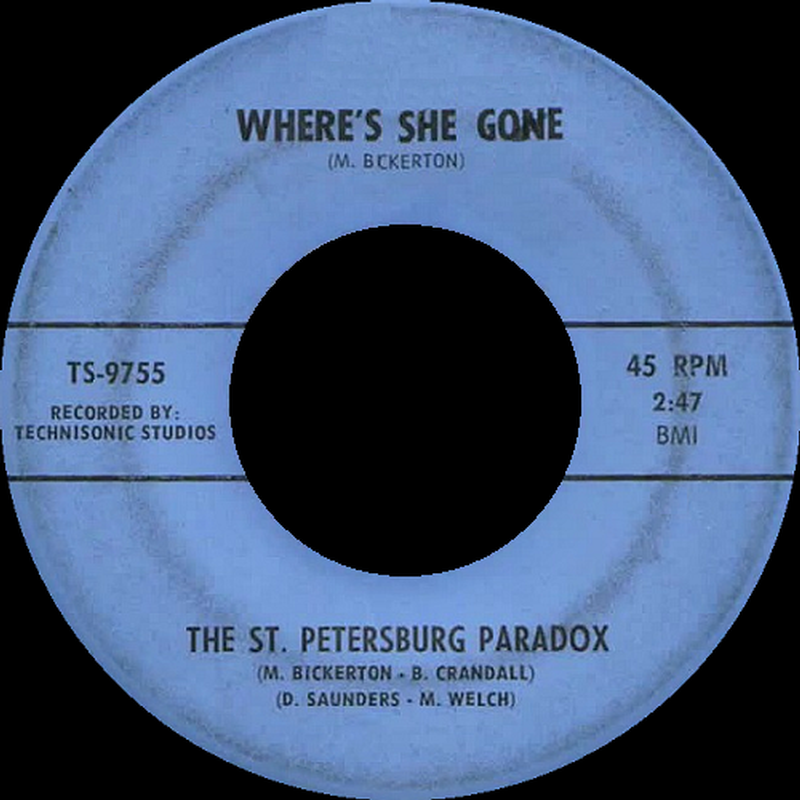 Very little is known of this St. Louis outfit that was named after an 18th century decision theory in economics, and issued one outstanding, Love inspired 45 ('Where's She Gone' b/w 'Won't You Take Me') on the Technisonic Studios label in 1967. Members included Mark Bickerton (guitar, vocals), Donald Saunders (bass), Mike Welch (drums, lead vocals) and Bob Crandel (keyboards).

If you have any further information on this group, please e-mail to paulmaze@techwebsound.com.

Artist information sources include: The book, 'Fuzz, Acid, and Flowers Revisited' by Vernon Joynson.