From: Liverpool, NY, USA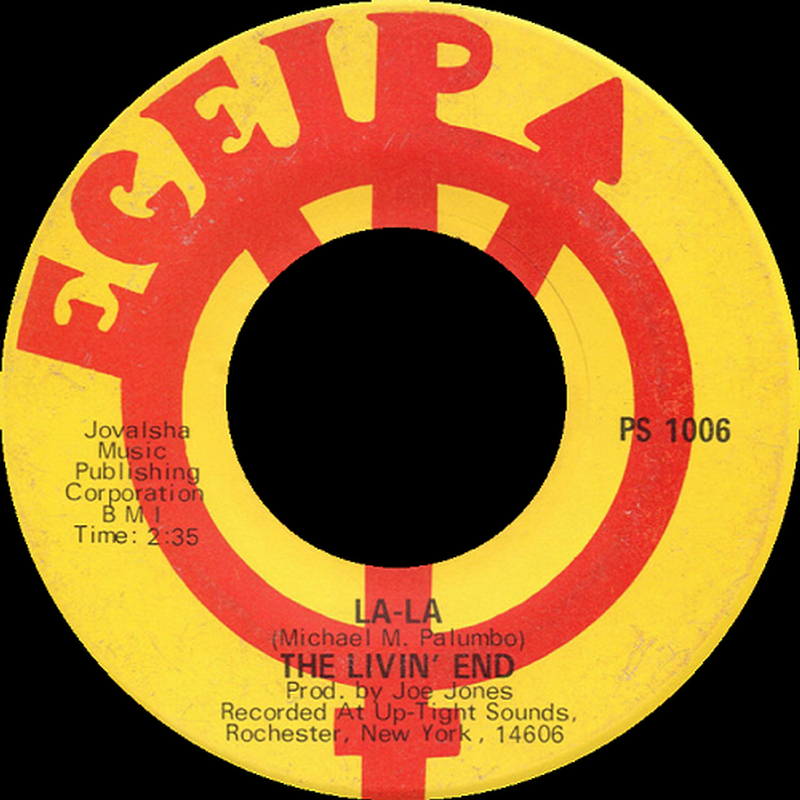 Very little is known of this Syracuse area outfit that released two singles between 1969 and 1971. Their first record ('Come To Me' b/w 'Stop & Go') was issued under the moniker Livin Ennd, while the second ('Round, Round (I'm Your Clown)' b/w 'La-La') under the Livin' End. Michael Palumbo is credited with writing all four songs, so it is assumed that he was the main force behind the group. The B-side of their second, Eceip label 45 is the stand out track of the bunch, featuring a catchy riff with well put together male-female harmonies.

If you have any further information on this group, please e-mail to paulmaze@techwebsound.com.

Artist information sources include: The book, 'Fuzz, Acid, and Flowers Revisited' by Vernon Joynson.