From: Cape Girardeau, MO, USA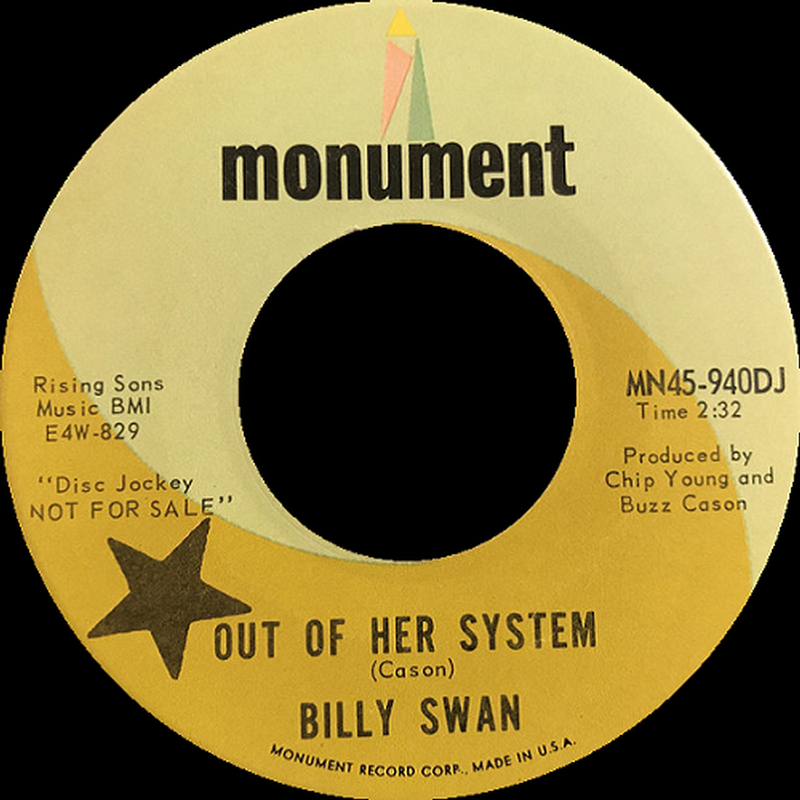 Billy Swan is best known for being more of a country and rockabilly style singer-songwriter who issued the #1 Billboard Hot 100 smash 'I Can Help' in 1974. Few people are aware however that prior to making it big in this genre, he issued several pop singles in the late 60s, including his rather Eastern tinged, 1966 psychedelic debut titled 'Out Of Her System'.

Swan was born on May 12, 1942 in the southeastern Missouri town of Cape Girardeau and learned to play the guitar, piano and drums at a very early age. He soon began writing songs and got his first big break in 1962 when Clyde McPhatter recorded his song 'Lover Please', which promptly shot up the pop charts to the #7 spot. Swan then moved to Memphis, TN to work with former Elvis Presley band member Bill Black until his death in 1965. He then relocated to Nashville where he wrote hit songs for numerous country artists, including Conway Twitty, Waylon Jennings, and Mel Tillis, and also toured with Kris Kristofferson, playing bass in his band. In the spring of 1966, he issued his aforementioned first 45 ('Out Of Her System' b/w 'Breakin' Up (Don't Wanna Do That No More)') on the Monument label, with the A-side being quite the catchy pop-psych ditty featured here on TWOS.

In 1974, Swan released his monster hit 'I Can Help', which took the world by storm. Swan continued to tour as a member of Kristofferson's band and also recorded with Randy Meisner of the Eagles. Throughout the mid 70s and into the late 80s, he scored several Top 40 country hits and continuous to do session and backup vocal work to this day.