From: Utrecht, Netherlands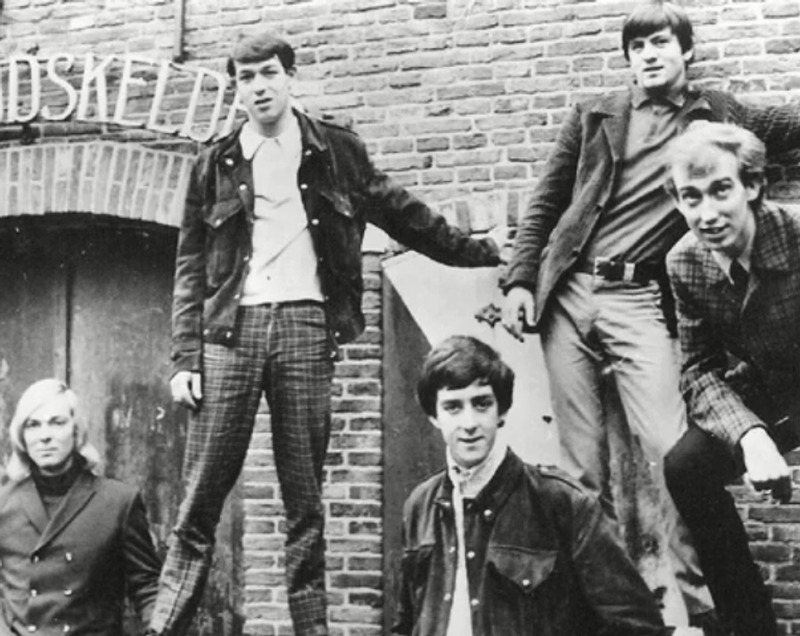 Little is known of this Dutch band that formed way back in 1960. They were plagued by a virtual revolving door of personnel changes throughout their tenure and began issuing singles in 1963. In 1965, they added frontman Willem Rutting aka Ted Jones (lead vocals) to the fold and became Ted Jones And The Driftin' Five for a few more 45s. Other members of the group at this time were Michel Roelofs (guitar), Ed Alflen (guitar), Joop Devilee (guitar), Joop de Nijs (bass) and Henny Knijff (drums).

In 1967, the band reverted back to a 5-piece when Devilee and Rutting left the fold and George Davis was brought in to take over on lead vocals. It was this lineup that issued the RCA single 'A Long Time' b/w 'Hard Headed Baby' later that year, with the B-side being a much stronger, hard-driving freakbeat number that really cooks. Unfortunately, none of their records sold that well prompting a breakup shortly after this release. As a side note, the band D5 that formed in 1968, sported a completely different lineup than the previous incarnation and is therefore not considered to be associated with Driftin' Five.