From: Wenatchee, WA, USA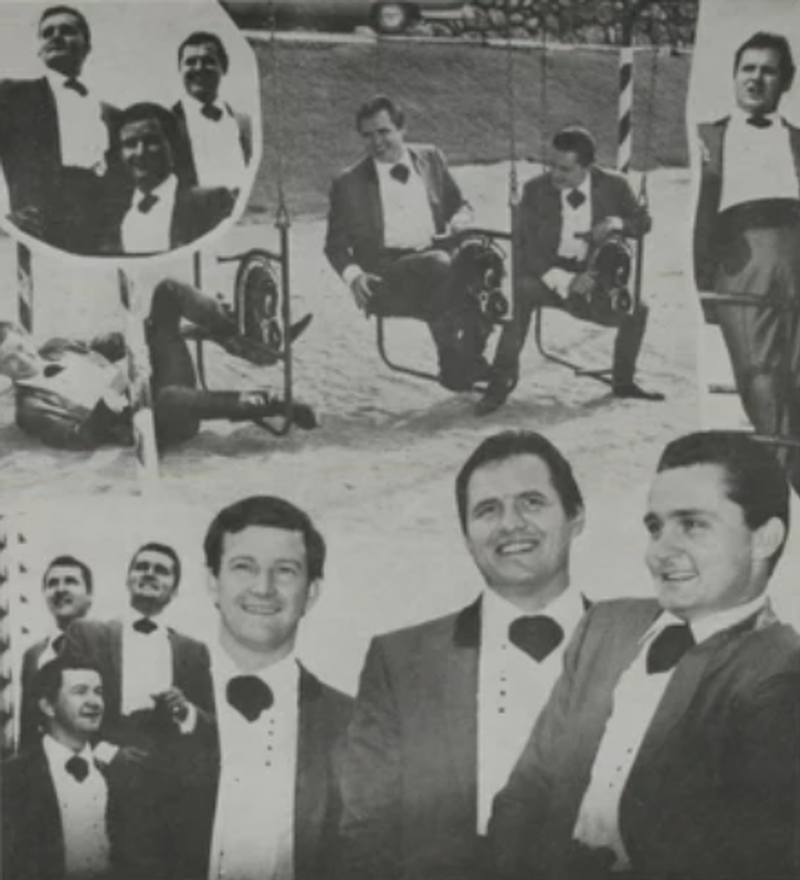 This central Washington state band's style leaned heavily towards a pop-lounge sound, but like many other straight laced groups of the time, did dabble in the psychedelic genre between 1966 and 1967, most notably on their standout track 'Glimmer Sunshine' and LP Where Did She Go?. The ensemble was originally formed as a quartet n 1961 by frontman Jack Bedient (lead vocals, rhythm guitar), along with other members Kevin Woods (lead guitar), Bill Britt (bass) and Jewell Hendricks (drums).

By 1964, the ensemble had first relocated south to central California and then to Carson City, NV where they gigged heavily as a hotel/casino show band in the nearby resort cities of Lake Tahoe, Reno and Las Vegas. The band often dawned tuxedos during their shows, which mainly consisted of pop and lounge covers, peppered with some comedy bits. They also issued their first LP around this time titled Two Sides Of Jack Bedient on the Trophy label, and in early 1965, began issuing 45s on various local labels. This year also saw Jerry Bledsoe (drums) replace Hendricks on the skins as well as the addition of Walter Hanna (organ). The aforementioned 'Glimmer Sunshine' first appeared on the B-side of their fifth, Rev label single in the fall of 1966 and some months later on the 1967 Where Did She Go? album, where the track was mysteriously retitled 'Glimmer, Glimmer, Sunshine'. It should be noted that by this time, Hendricks and Hanna had been "demoted" to backup status and are therefore not featured in this era's band photos.

Later in '67, the group was awarded a national record deal with Columbia, which lasted a little over a year and produced four officially released 45s; however, they were unable to expand their popularity from beyond the local scene. A final single was issued in 1969, but the band forged on into 1972 until finally calling it quits by the end of the year.

Artist information sources include: The book, 'Fuzz, Acid, and Flowers Revisited' by Vernon Joynson.