From: Manchester, England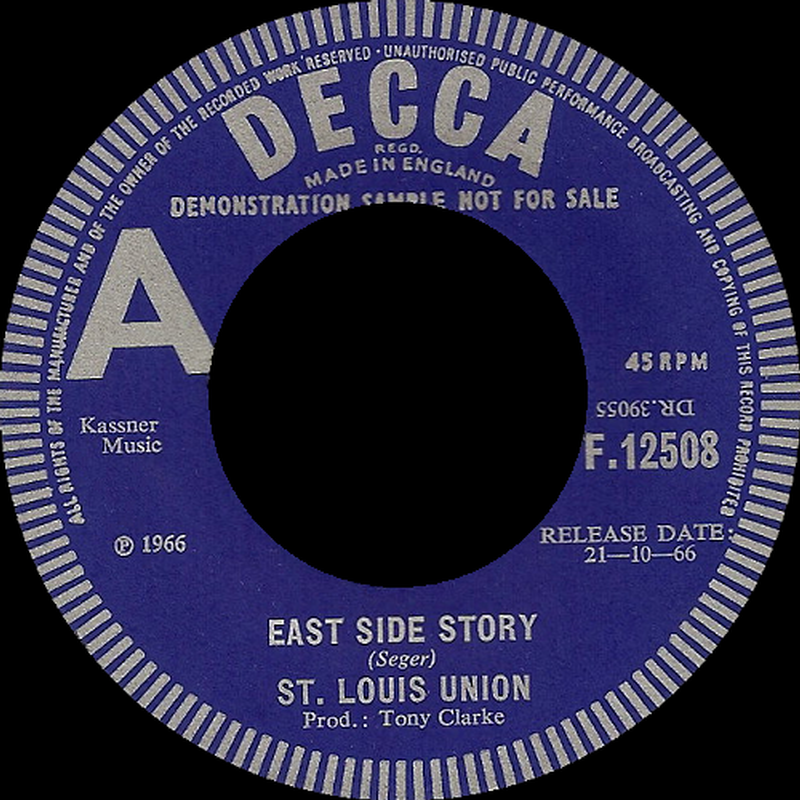 Not much is known of this Manchester outfit that in the summer of 1965 won the Melody Maker National Beat Contest, which led to them being awarded a record contract with Decca. Members included Tony Cassidy (vocals), Keith Millar (guitar), John Nichols (bass), Dave Webb (drums), David Tomlinson aka Dave Formula (organ) and Alex Kirby (saxophone, flute). Their first single (a cover of The Beatles' 'Girl' ) became a U.K. Top 20 hit, reaching the #11 spot, but their two followups (including an excellent, soulful freakbeat cover of Bob Seger & The Last Heard's 'East Side Story') missed the mark, prompting them to fade away into obscurity. As an interesting side note, one of the bands that the St. Louis Union "beat" out in the aforementioned Melody Maker contest was none other than Pink Floyd.

If you have any further information on this group, please e-mail to paulmaze@techwebsound.com.

Artist information sources include: The book, 'Tapestry of Delights Revisited' by Vernon Joynson.