From: La Porte, IN, USA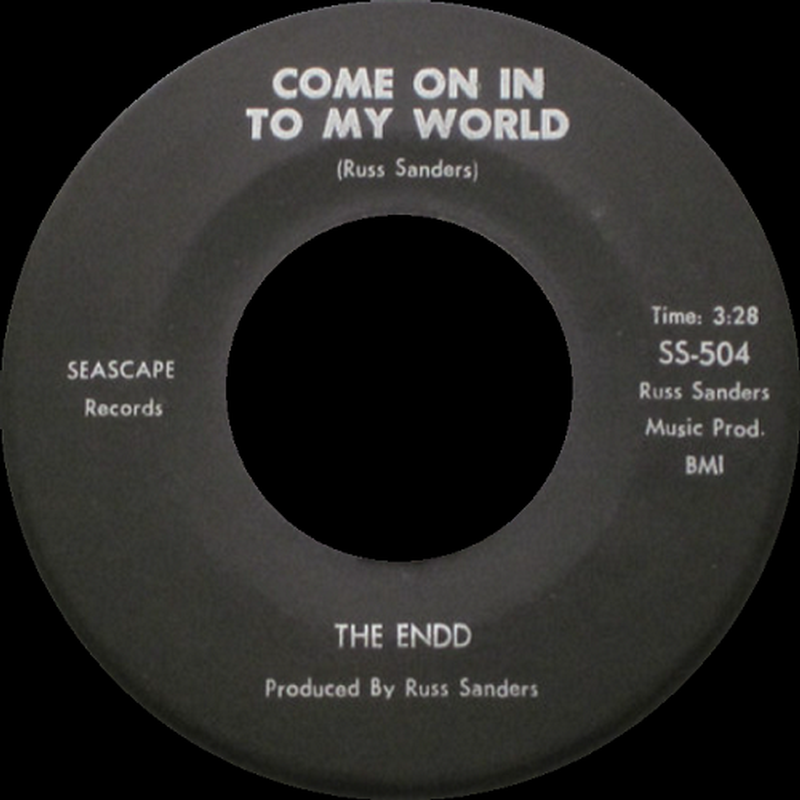 Little is known of this northern Indiana outfit that formed in 1965 as the End and was the brainchild of frontman and songwriter Russ Sanders (lead vocals, lead guitar). Other original members included Steve Schapanski (bass), Rod Palmer (drums) and Steve Chrobak (keyboards). Sanders was the entrepreneurial type and had decided to create a makeshift recording studio in his parents' basement where he and the group could record and release records on his own label called Seascape. They released their first 45 ('So Sad' b/w 'Emancipation') as the End in '65 and began playing around the area at dances and high schools to growing crowds.

In 1966, Chrobak left for college and was replaced by Tom Konieczny (rhythm guitar, bass), who had previously taken guitar lessons from Sanders. This lineup then changed their name to the more progressive sounding Endd and issued a second single ('Project Blue' b/w 'Out Of My Hands') later in the year, with the A-side reaching up to the #5 spot in Chicago on WLS Radio's "Silver Dollar Survey". Unfortunately, a Chitown DJ strike then occurred, which put the breaks on their growing exposure. Schapanski then left for university, reducing the lineup to a trio with Konieczny switching to bass. 1967 saw the band release two final 45s ('Gonna Send You Back To Mother' b/w 'Don't It Make You Feel Like Cryin'' and 'Come On In To My World' b/w 'This Is Really The Zoo Plus Two') with the highlight of their output being the Sanders penned and produced A-side of their final record featured here on TWOS. Unfortunately neither of these records made any impact, and when Konieczny then left for college, it spelled the end of the Endd.