From: Memphis, TN, USA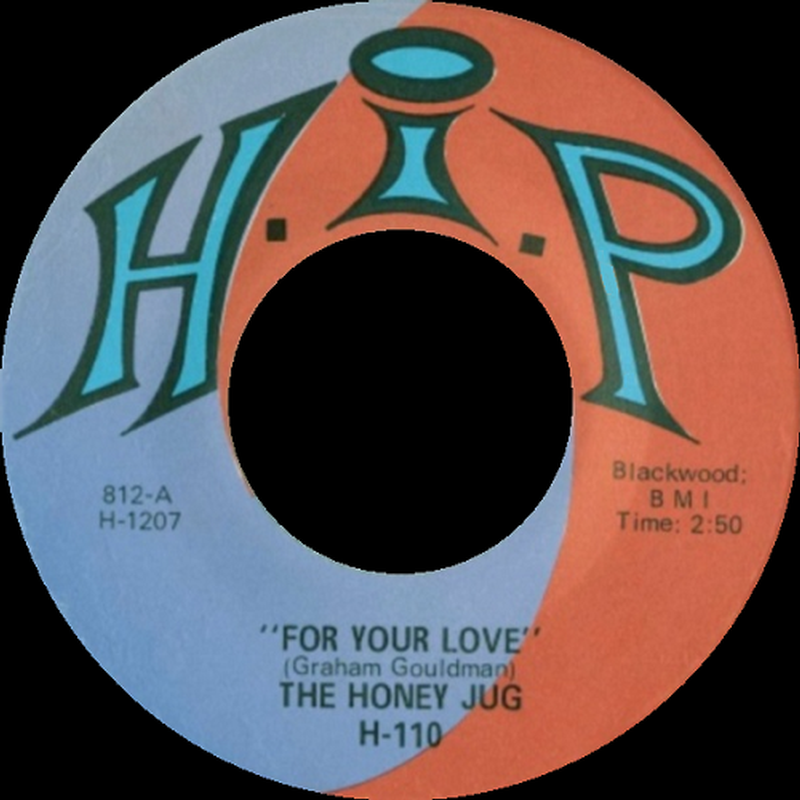 This Memphis outfit formed in 1967 as a studio only project comprised of former Lawson And Four More members Joe Lee (lead guitar), Joe Gaston (bass) and Bill Donati (drums), along with local disc jockey and singer-songwriter Ron Jordan (lead vocals) and last but not least, Jim Dickinson (keyboards). They issued two singles in '67 on the Hip label with their second ('For Your Love' b/w 'In 1582 We') being the standout record by far. The A-side of the 45 is an outstanding, strung out Graham Gouldman cover that was previously made famous by the Yardbirds, while the flip is a rather unique Jordan original.

It is rumored that Jordan took the Honey Jug on the road for a stint with a completely different lineup, but this hasn't been confirmed. Dickson of course went on to become a well sought after session musician, playing with the likes of the Rolling Stones, as well as a very successful record producer.

If you have any further information on this group, please e-mail to paulmaze@techwebsound.com.

Artist information sources include: The book, 'Fuzz, Acid, and Flowers Revisited' by Vernon Joynson.