From: San Angelo, TX, USA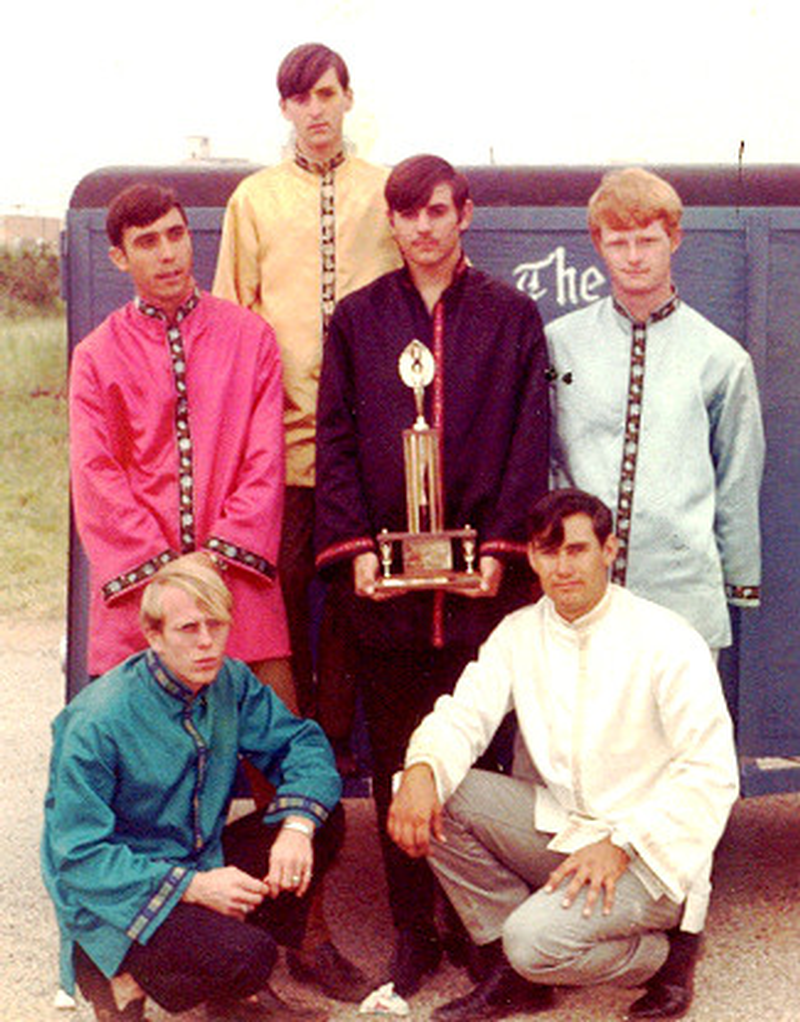 This central Texas garage outfit started life as a in 1964 as a group of 14 year olds originally called the Boys. By 1966, their lineup had stabilized with members Joel Mulkey (lead vocals), Robert Specht (lead guitar), Mike Jones (guitar), Frosty McKee (bass), Robert Glodt (drums) and Larry Logan (keyboards). It was also at around this time that they changed their name to the Remaining Few to reflect their growing progressive sound. They gigged regularly and eventually became the house band for two years at an area club called the 13th Hour.

In 1967, the group issued their one and only 45 ('Painted Air' b/w 'In The Morning') on the local Askel label. The outstanding A-side featured here on TWOS includes some will placed manic guitar work interspersed with much slower tempo, brooding vocal interludes. The group eventually ended up relocating to San Francisco with their new drummer Charles Usery, where they played until finally breaking up in 1970.

If you have any further information on this group, please e-mail to paulmaze@techwebsound.com.

Artist information sources include: The book, 'Fuzz, Acid, and Flowers Revisited' by Vernon Joynson.