From: Wilmington, NC, USA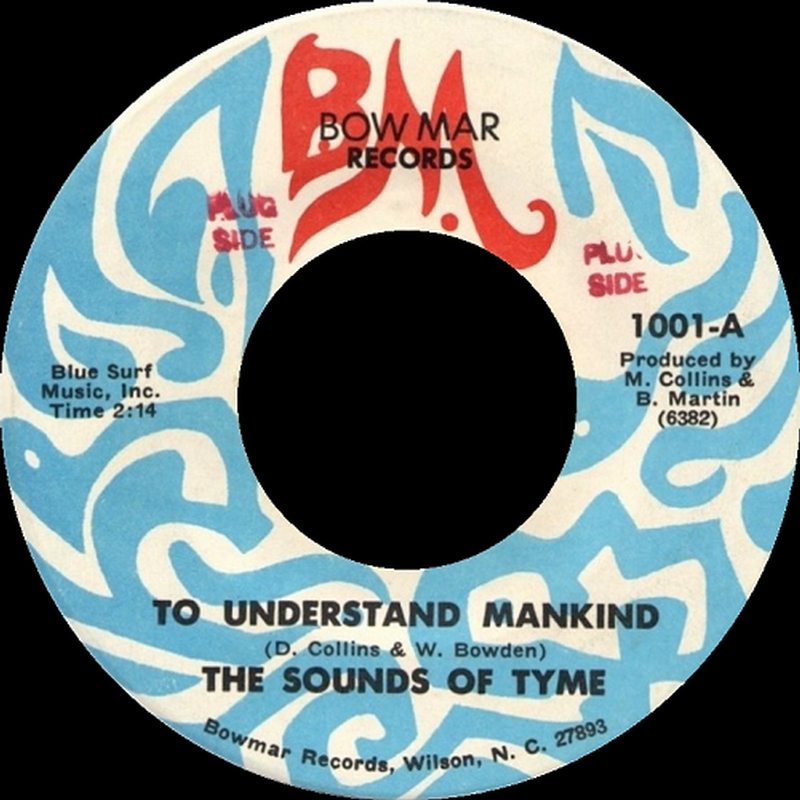 Not much is known of this southeastern North Carolina band that released one obscure single ('To Understand Mankind' b/w 'Sold Out Show') on the Bowmar label in 1969. Members included Marty Stillpass (lead vocals), Walt Bowden (lead guitar), David Collins (rhythm guitar), Mike Edwards (drums), Jim Waldo (keyboards) and finally a guy only remembered as "David" on bass. As a side note, Collins is the brother of W.R. "Mojo" Collins of the Initial Shock. The plug side of their record, written by Collins and Bowden, highlights a great guitar riff and is nothing short of excellent.

If you have any further information on this group, please e-mail to paulmaze@techwebsound.com.

Artist information sources include: The book, 'Fuzz, Acid, and Flowers Revisited' by Vernon Joynson.