From: Battle Creek, MI, USA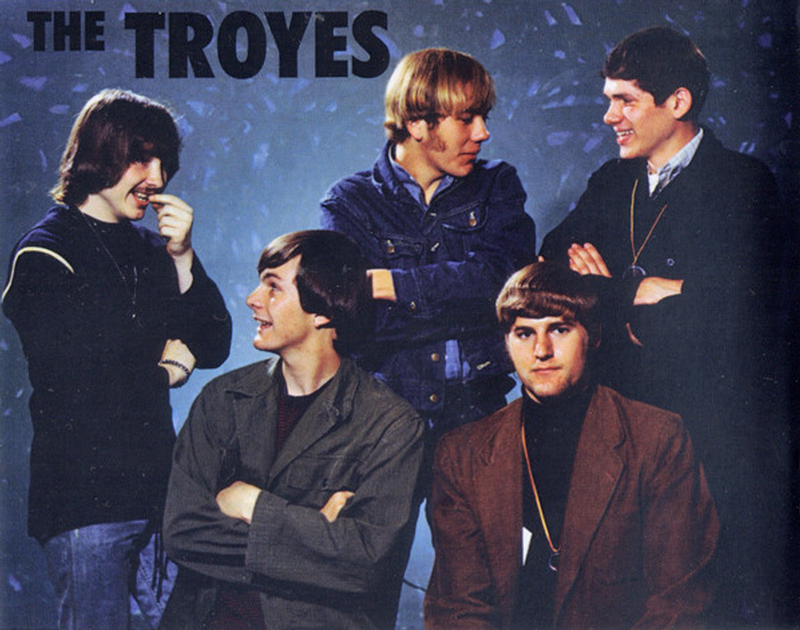 Not much is known about this south central Michigan garage band that formed in 1966 with original members Lee Koteles (lead vocals, organ), Fred Dummer (lead guitar), Gary Linke (lead guitar), Jerry Younglove (bass) and Bill Hirakis (drums). They are considered to have been one of the best bands around the area at the time and released their first 45 ('Why?' b/w 'Rainbow Chaser') on the local Phalanx label in the latter half of '66, which became a regional smash hit on the WKFR charts, peaking at the #3 spot that September. The success of the record got the group signed to the L.A. based Rocket label where it was reissued, but didn't break nationally. They were also given the opportunity to record over 20 songs, mostly originals, at United Sound studios in Detroit, but the vast majority of the tracks were never put to vinyl at the time.

In 1967, the band issued a follow up single ('Love Comes, Love Dies' b/w 'Help Me Find Myself'), but it unfortunately didn't sell that well prompting it to be the last one of their career. Also at around this time, some personnel changes occurred with Dummer and Younglove leaving and being replaced by Brent Flathau (lead guitar) and John Stand (bass). They forged on into 1968, but decided to call it quits later that year. All of their recordings were eventually released on the compilation album Rainbow Chaser in 2014, with the highlights being the Koteles penned 'Blanket Of My Love' and 'The Good Night' featured here on TWOS.

If you have any further information on this group, please e-mail to paulmaze@techwebsound.com.

Artist information sources include: The book, 'Fuzz, Acid, and Flowers Revisited' by Vernon Joynson.