From: New York, NY, USA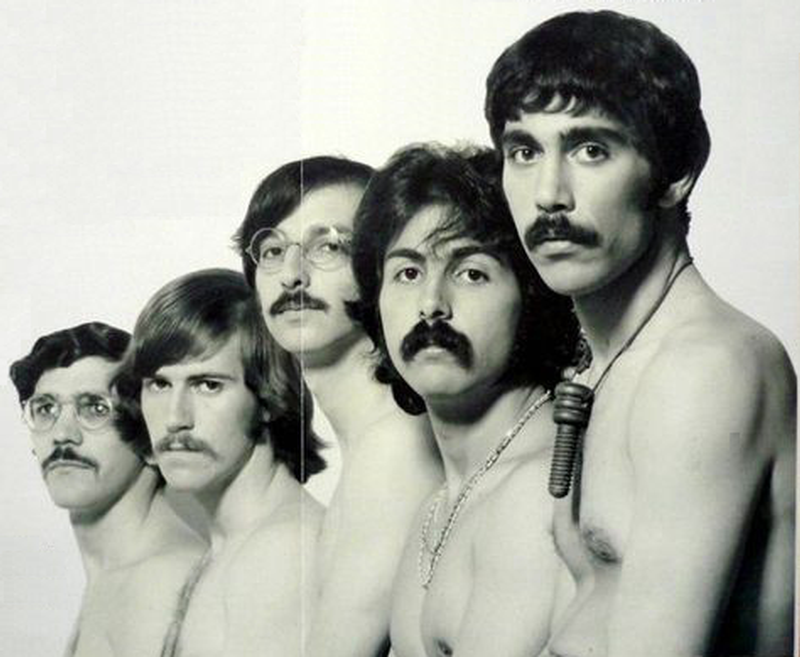 This band can be traced back to the early 60s when Dan Prosseda (guitar) and Drew Sbordone (bass) began playing together on a Brooklyn street corner. By 1967, the group had grown into a quintet known first at the Aladdins and then the Household Sponge with additional members Joe Siano (lead vocals, alto saxophone), Billy Hayes (drums) and Geoff Wright (keyboards). In the summer of '67, the band released their first 45 ('Scars' b/w 'Second Best') on the Murbo label with the B-side being called out by Billboard magazine as an up-and-coming track that was expected to make their Hot 100 list, but never did.

In 1968, Milan (aka Richard Rodell) discovered the group and decided to take them under his wing, replacing Hayes with Jesse Luca (drums, percussion). It was this lineup that worked with Milan to carry out his vision of creating an album that would propel listeners into "new musical and audiophile dimensions of psychedelic art of music". The band was renamed the Head Shop for the self-titled LP that was issued nationwide on the Epic label in the summer of 1969. Along with the standout, Milan penned track 'I Feel Love Comin' On' found tucked away in the middle of Side 2, the record cover art is rather interesting, containing a 17 x 17 grid of primary colored cubes, with the nine central cubes removed and replaced by a black and white photo of a real shrunken head. Unfortunately, little if anything was done by Epic to promote the album, which prompted the band to gradually drift apart.

Artist information sources include: The book, 'Fuzz, Acid, and Flowers Revisited' by Vernon Joynson.