From: Hertford, England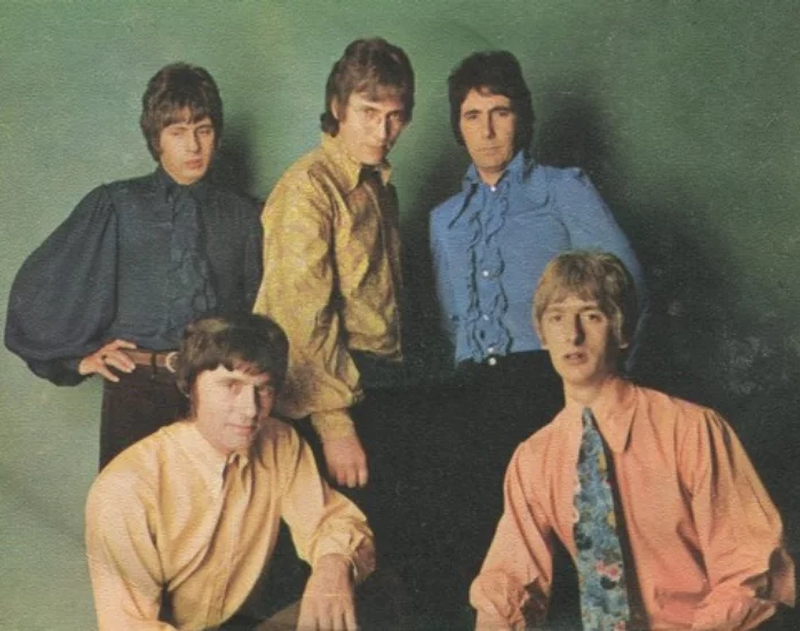 This Hertford outfit formed in 1960 as the Vendors and originally played skiffle music throughout the first half of the decade. Original members included three brothers: Pete (lead vocals), Pat (rhythm guitar) and Dave Hynes (drums, vocals), along with Ray Glynn (lead guitar, vocals) and Dee Murray (bass, vocals). By 1965 they had evolved into more of a pop band, and then changed their name to the Mirage before signing to the CBS label where they issued two singles that year.

In 1966, the group began to dabble in psychedelia as they became more heavily influenced by The Beatles. Later that year, they recorded a rather well done and unique pop-psych cover of the Fab Four's 'Tomorrow Never Knows', which got them signed to the Philips label where they released it as their third single. In the spring of 1967, the band issued a fourth 45 ('Hold On' b/w 'Can You Hear Me') with the A-side sounding uncannily similar to The Beatles' 'Taxman'. A fifth single ('The Wedding Of Ramona Blair' b/w 'Lazy Man') followed a few months later with the B-side sounding very close to a cover of The Beatles' 'Rain', but with different lyrics. It was also around this time that the group recorded a slew of other, more original psychedelic tracks that never hit vinyl, including the outstanding 'Hello Enid' and 'Ebaneezer Beaver' featured here on TWOS.

1968 saw the band add Kirk Duncan (keyboards) to the fold and move to the Page One label where they issued two more 45s that went nowhere. It has also been reported that around this time, the group backed Elton John for some of his early gigs. They then changed their moniker to the Yellow Pages and released a final single on Page One that also sold poorly, prompting them to finally call it quits in early 1969 when Murray and Dave Hynes left to join the Spencer Davis Group. Dave and Pete Hynes, along with Glynn then got back together later in the year to form the Portobello Explosion. Murray went on to find success as a member of Elton John's backing band from 1970 into 1975.

Artist information sources include: The book, 'Tapestry of Delights Revisited' by Vernon Joynson.