From: Lawrence, KS, USA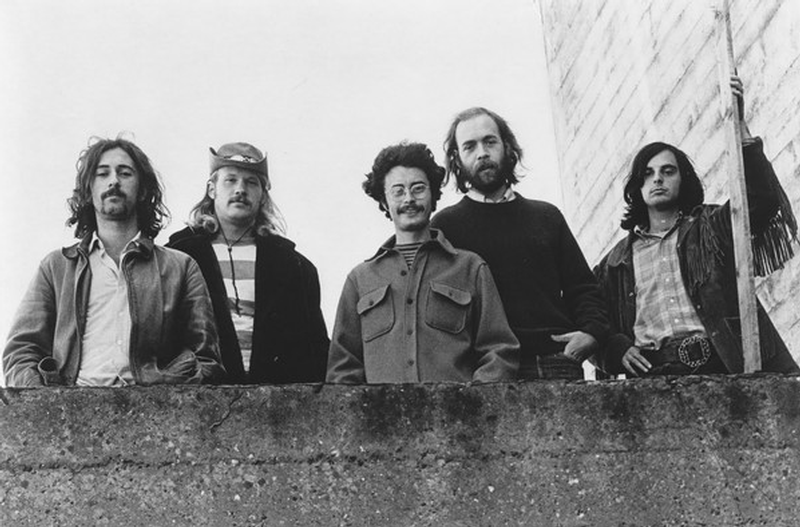 This rather obscure but talented eastern Kansas country-psych outfit was originally known as Pig Newton and formed during the spring of 1969 with members Robert Manson Crain (guitar, vocals), Harold Earl Pierce (guitar, vocals), John Paul Coffin (lead guitar), Robert Joseph Menadier (bass, vocals) and Marc Evan Caplan (drums, percussion). They were a band of already experienced musicians who came from a handful of other bands and liked each other playing, so they decided to form a local "supergroup" of sorts.

The band initially gigged at clubs and parties near Kansas University, but in the summer of '69 toured the U.S. east coast and were then offered to play Bill Graham's Fillmore East. By this time, they were already calling themselves Pig Newton And The Wizards From Kansas (after a slang term for police, a fig newton cookie and finally the movie The Wizard of Oz since it begins and ends in Kansas), but decided to smartly simplify their moniker to just Kansas for this particularly important billing. The success and exposure of this show got them several record contract offers, which they initially all turned down, but towards the end of the year finally decided to sign with the Mercury label. The record company didn't like the "Pig Newton" portion of their name however, so they settled on the Wizards From Kansas.

In the summer of 1970, the band recorded their sole, self-titled LP in San Francisco, which was issued in the fall of that year. The album is very well crafted and contains several track highlights, including outstanding covers of 'Codine', 'High Flying Bird' and 'Flyaway Days', along with the Crain penned original 'Freedom Speech'. Unfortunately, the record was poorly promoted and both Menadier and Caplan decided to go their separate ways before a tour could be organized to support it, thus bringing a sudden and unfortunate end to the Wizards From Kansas.

Artist information sources include: The book, 'Fuzz, Acid, and Flowers Revisited' by Vernon Joynson.