From: Hurricane, WV, USA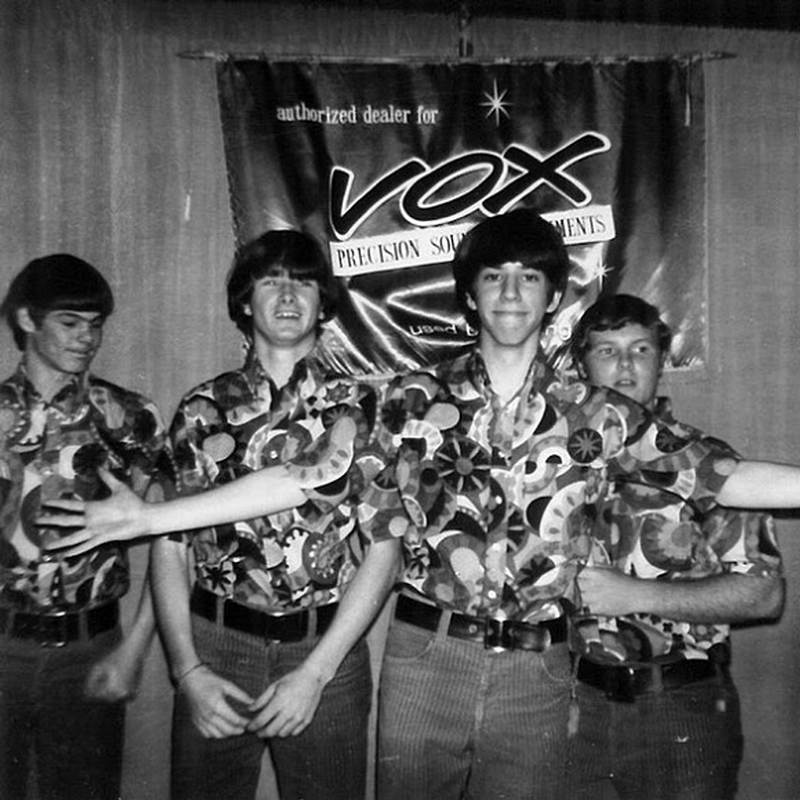 Originally known as the Mojos, this southwest West Virginia outfit formed in early 1966 and initially cut their teeth playing teen dances at a local area recreation center. Original members included Tom Crouse (vocals), Joe Clatworthy (guitar, vocals), Robert Harris (guitar), Paul Selan (bass) and Charles Jarrett (drums). Later that year, the band issued a debut 45 ('What She's Done To Me' b/w 'Go') on their own Mojos label, which was funded by Selan's father. The record sold out of its 500 unit pressing and provided them with enough regional notoriety to secure club gigs in the neighboring state of Ohio. In 1967, while playing at the Sugar Shack in Chillicothe, OH, the group was discovered by Columbus, OH talent scout and manger Scott Graves, who took them under his wing, relocated them to Columbus and renamed them the Muffetts. Selan chose not to join them in the move however, so he was replaced by Steve Farley (bass).

The summer of 1968 saw the Muffetts issue a second 45 ('Lost' b/w 'Heather Girl') on Cincinnati's Counterpart Records with the unique and breezy, Clatworthy penned flip side featured here on TWOS becoming a surprise local hit and being written about Graves' sister. In 1969, the band issued a third single ('Dance, Dance, Dance' b/w 'Make It Alright') on the Chelsea Ltd. label, which went nowhere. The band then recorded a slew of songs, two of which were released on a final 45 (the outstanding, Farley penned 'Son Of A Poor Man' b/w 'Thought We Could Work It Out') on the Louisville based Rondo label in 1970 under the Edgar Allen Poe inspired pseudonym A.G. Pyme & The Muffett Company. The group then replaced a departing Farley with Gerald "Jerry" Rhodes (bass), added Mike Patterson (guitar), changed their moniker to Stone Jaw and faded away into obscurity.

If you have any further information on this group, please e-mail to paulmaze@techwebsound.com.

Artist information sources include: The book, 'Fuzz, Acid, and Flowers Revisited' by Vernon Joynson.