From: Austin, TX, USA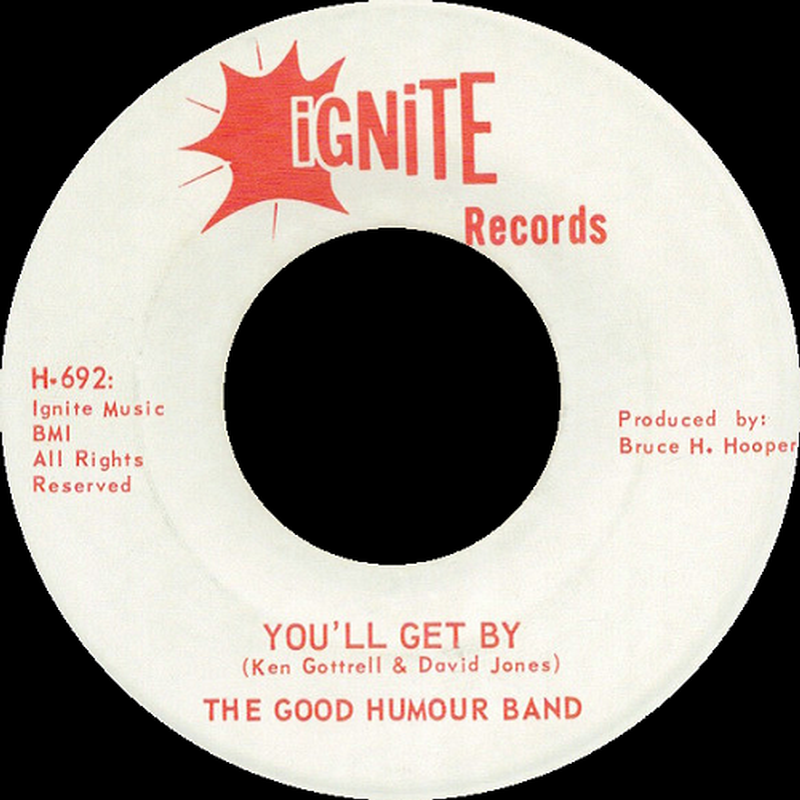 Not much is known of this Austin outfit that formed during the spring of 1968 with original members Jesse Preciphs (lead vocals), David Jones (lead guitar), Mona Bateman (rhythm guitar), Ken Cottrell (organ), Bobby Henderson (bass) and Jimmy Rogers (drums), who were all University of Texas students. The band played extensively in and around the area and was even featured in an Austin Daily Texan newspaper article siting that "the hypnotic throb of the Good Humour Band assailed the eardrums of a packed Hogg Auditorium audience".

By early 1969, the group had went through some significant personnel changes with Preciphs and Bateman both gone and Rogers being replaced by Billy Jones (drums). It was this lineup that issued their one and only 45 ('You'll Get By' b/w 'The Man') on the local Ignite label, with the A-side being a rather unique and "new wave" track that sounds like it could have been released in the 80s! Both sides of this rare record are originals written by Cottrell and Jones.

If you have any further information on this group, please e-mail to paulmaze@techwebsound.com.

Artist information sources include: The book, 'Fuzz, Acid, and Flowers Revisited' by Vernon Joynson.