From: Chino, CA, USA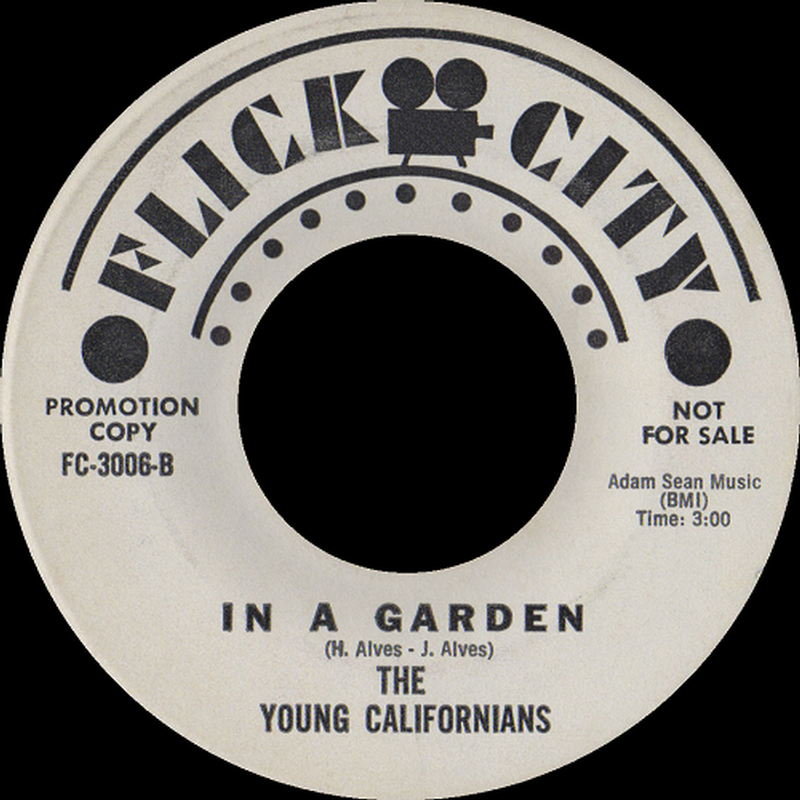 This Los Angeles area outfit formed in 1965 as the Tyrods with personnel that included brothers Herkie (guitar, vocals) and John Alves (guitar, vocals), along with Alex Kizanis (keyboards), Tim Thomas (bass) and Jerry Sagouspe (drums). In 1967, the group won a "Battle of the Bands" contest at the Hollywood Palladium that earned them recording time to produce a debut single ('Girl Don't Know' b/w 'She Said, He Said') on the Mark label, with both sides being original compositions by the brothers Alves.

In early 1969, the band issued a second 45 ('Hey Girl' b/w the excellent 'In A Garden') on the Flick City label as the Young Californians, but they continued to perform live as the Tyrods. Both tracks were again written by the Alves brothers with the flip side of the record including some dreamy and rather unpredictable tempo changes. Despite a favorable review in Cash Box magazine, the single unfortunately didn't sell that well. Later that same year, the group issued a third and final 45 ('Hard To Be Without You' b/w 'I Could Be So Good To You') on the Dome label, which is more of a straight forward sunshine-pop effort. This record didn't hit big either prompting the band to call it quits soon after its release.

If you have any further information on this group, please e-mail to paulmaze@techwebsound.com.

Artist information sources include: The book, 'Fuzz, Acid, and Flowers Revisited' by Vernon Joynson.