From: Cambridge, England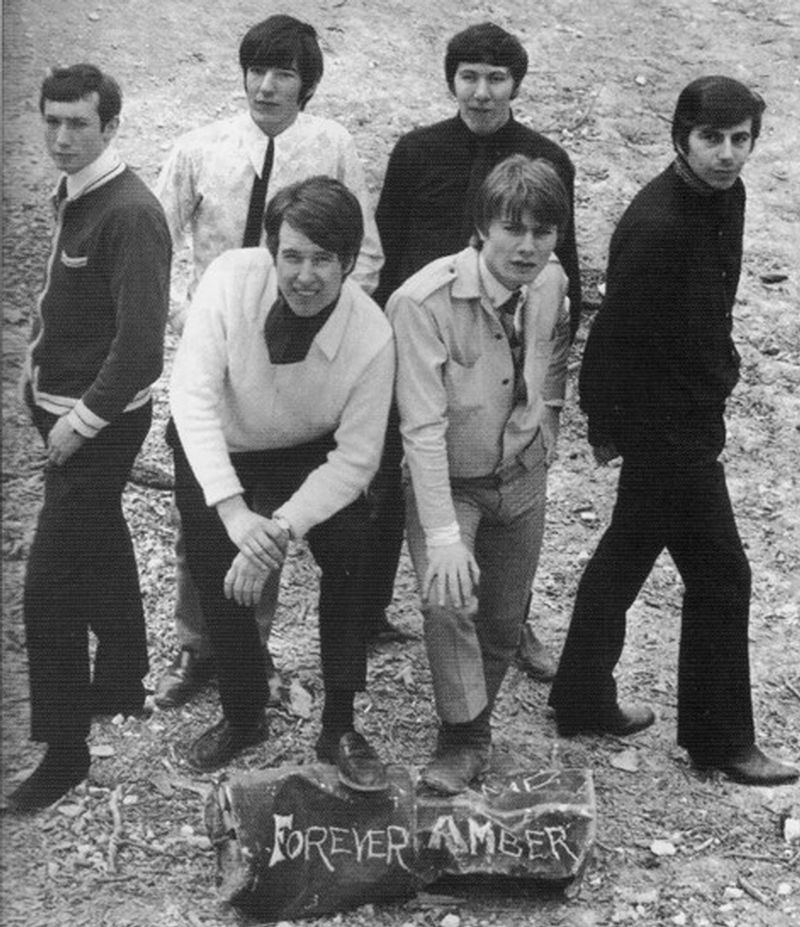 Not much is known about this insanely obscure Cambridge 6-piece that formed in 1964 as the Country Cousins with original members Michael Richardson (lead vocals), Richard Lane (lead guitar), Christopher Jones (rhythm guitar), Chris Parren (keyboards), Anthony Mumford (bass) and Graham Jenkinson (drums). In 1967, the group decided to change their name to the more psychedelic sounding Forever Amber to keep up with the heady times. It should also be noted that sometime in 1968, Jenkinson was replaced by Barry Broad (drums).

In 1969, the band laid down an LP titled The Love Cycle at a do-it-yourself recording studio called Studio Sound during a reported 19-hour marathon session. Only 99 copies of the album were originally issued (any amount over 100 would have required them to pay taxes) and interestingly enough, for being a self-produced work, is very unique and quite good with well-crafted, prog-psych highlights that include 'Better Things Are Bound To Come', 'My Friend' and 'The Dreamer Flies Back'. Unfortunately however, the record didn't gain any traction prompting the band to break up soon after its release. Parren went on to reap some latter success as a member of the Strawbs in the early 80s through early 90s.

If you have any further information on this group, please e-mail to paulmaze@techwebsound.com.

Artist information sources include: The book, 'Tapestry of Delights Revisited' by Vernon Joynson.