From: Muncie, IN, USA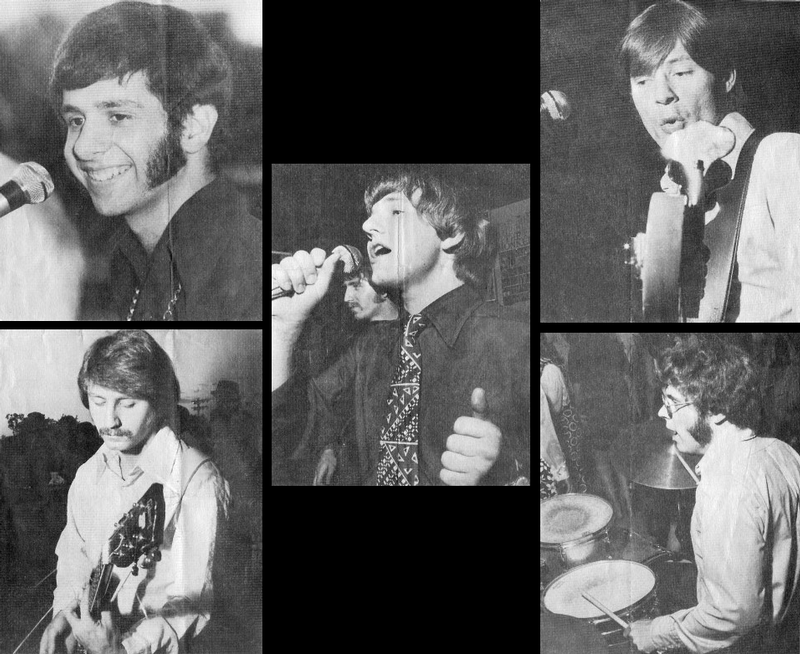 This eastern Indiana garage-psych outfit formed in 1966 as the Invincibles with original members Jack Hamilton (bass, piano, vocals), Rich Burman (guitar), Steve Baba (lead vocals, bass) and Steve Nephew (drums, vocals). Later that year, John Cascella (keyboards) was added to the lineup making them a 5-piece ensemble. At this time, the group mostly consisted of college students enrolled at Ball State.

In early 1967, the band changed their name to the Chosen Few and issued their first 45 ('It Just Don't Rhyme' b/w 'Don't Say It') on the local Denim label in the spring of that year. In the latter half of '67, the group added sixth member Carl Storie (lead vocals) as a dedicated frontman to share that duty with Baba and help make them a more energetic live act. Two more singles followed on Denim and in early 1968 and then a major shakeup occurred when Baba, Burman and Nephew all left the fold and were replaced by Dave Bennett (guitar,) and Dave Barnes (drums), reverting them back to a quintet. I final Denim 45 ('Pink Clouds And Lemonade' b/w 'Stop, In The Name Of Love') was released later in '68, which sounds more psychedelic than their earlier records.

By the spring of 1969, the band had signed with the Talun label and issued a fifth 45 ('Maybe The Rain Will Fall' b/w 'Deeper In'), which was picked up by RCA Records and distributed nationally. A self-titled LP on RCA quickly followed in the summer of '69 and includes the quirky hidden gem 'Safrowillie' tucked away on side two of the record, which is atypical of the rest of its more straight forward pop tracks. By the early 70s, the group has evolved into Limousine and then changed their moniker to Faith Band in 1973, releasing several albums and playing live well into 1979.

If you have any further information on this group, please e-mail to paulmaze@techwebsound.com.

Artist information sources include: The book, 'Fuzz, Acid, and Flowers Revisited' by Vernon Joynson.