From: Cincinnati, OH, USA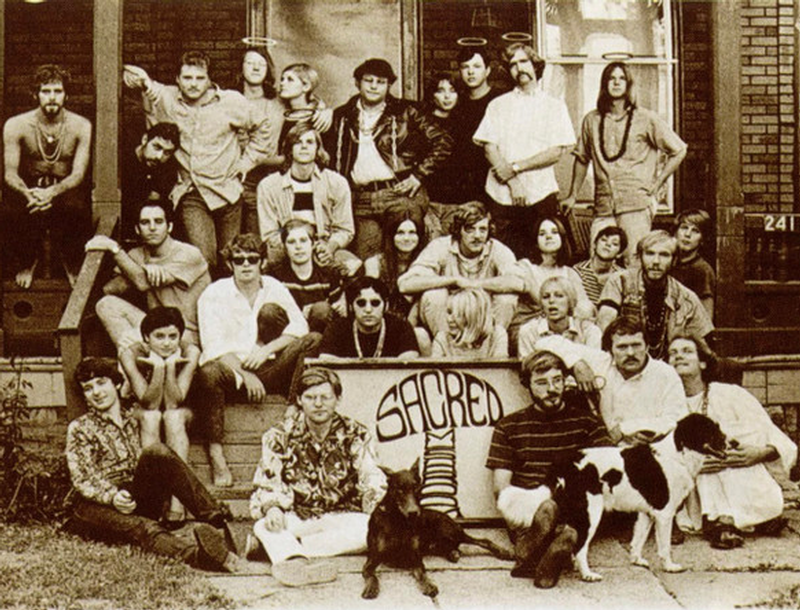 This Cincinnati based outfit formed in 1966 and primarily played a slick form of blues-rock, peppered with a strategic smidgen of psychedelic undertones. The lineup included brothers Larry (lead guitar, vocals) and Danny Goshorn (lead vocals), along with Fred Fogwell (guitar), Joe Steward (bass) and Doug Hamilton (drums). All members lived in a communal house known as "Mushroom House" as seen in the group photo, which "sheltered a small tribe" to escape from "the rich-blundering-narrow-minded-owner-of-the-non-essential-producing-factory".

The band issued a debut single ('Break Away Girl' b/w 'Yellow Fellow') in 1967 on the Nashville based Minaret label, which received some local area airplay on FM radio. In early 1969, they released a well-produced, self-titled LP on New York City based Parallax Records that contains the standout, Larry Goshorn penned groover 'You Won't Be Sorry' featured here on TWOS. Unfortunately the album didn't sell that well prompting the group's demise later that year. The Goshorn brothers then went on to reap some better notoriety and success in the early 70s when they became members of Pure Prairie League.

If you have any further information on this group, please e-mail to paulmaze@techwebsound.com.

Artist information sources include: The book, 'Fuzz, Acid, and Flowers Revisited' by Vernon Joynson.