From: New York, NY, USA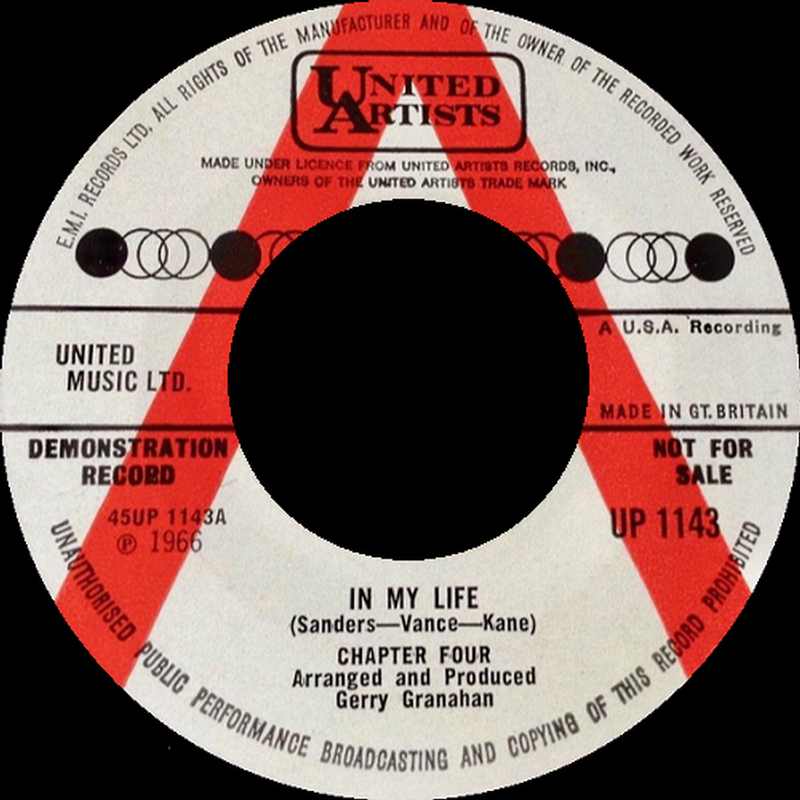 This outfit recorded and released one single in the summer of 1966 and consisted of New York City's Jay & The Americans members Marty Sanders (vocals, guitar), Kenny Vance (lead vocals) and Howie Kane (vocals), supported by session musicians. Contrary to popular belief, the record did not involve any other members of Jay & The Americans and therefore, Chapter Four should definitely not be considered a pseudonym for that band.

The record's A-side ('In My Life') is an excellent slice of gritty garage-psych with some outstanding guitar work. Both sides of the 45 were arranged and produced by Gerry Granahan who also produced records for Jay & The Americans.