From: Lexington, MA, USA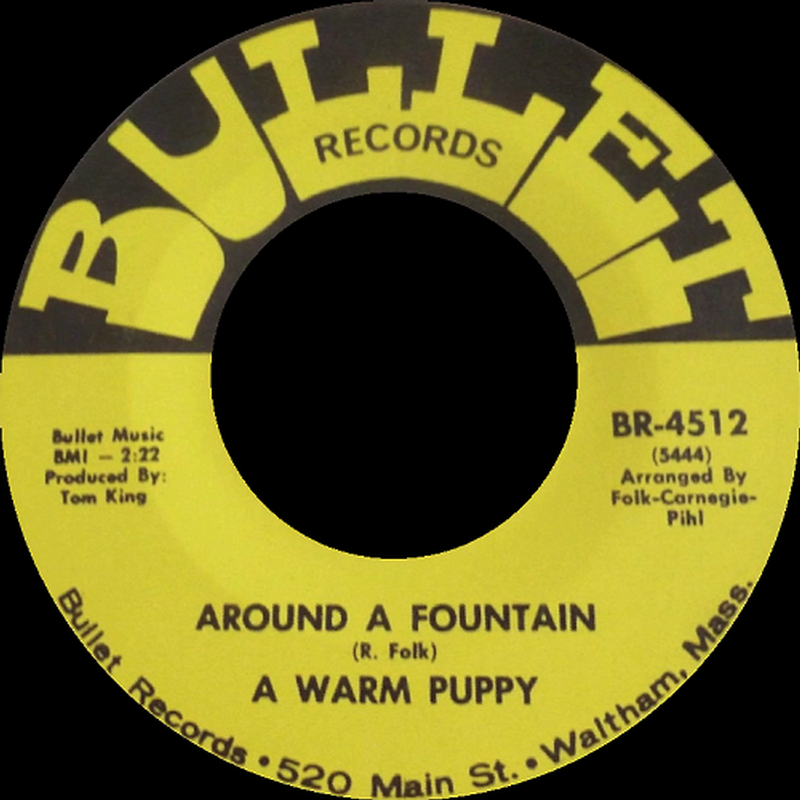 Almost nothing is known about this Boston area band that issued one outstanding 45 ('Around A Fountain' b/w 'Colorful Love') on the local Bullet label in 1969. Both sides of the record are righteously featured here on TWOS and were written by R. Folk, produced by Tom King and arranged by Folk, Carnegie and Pihl.

If you have any further information on this group, please e-mail to paulmaze@techwebsound.com.

Artist information sources include: The book, 'Fuzz, Acid, and Flowers Revisited' by Vernon Joynson.