From: United States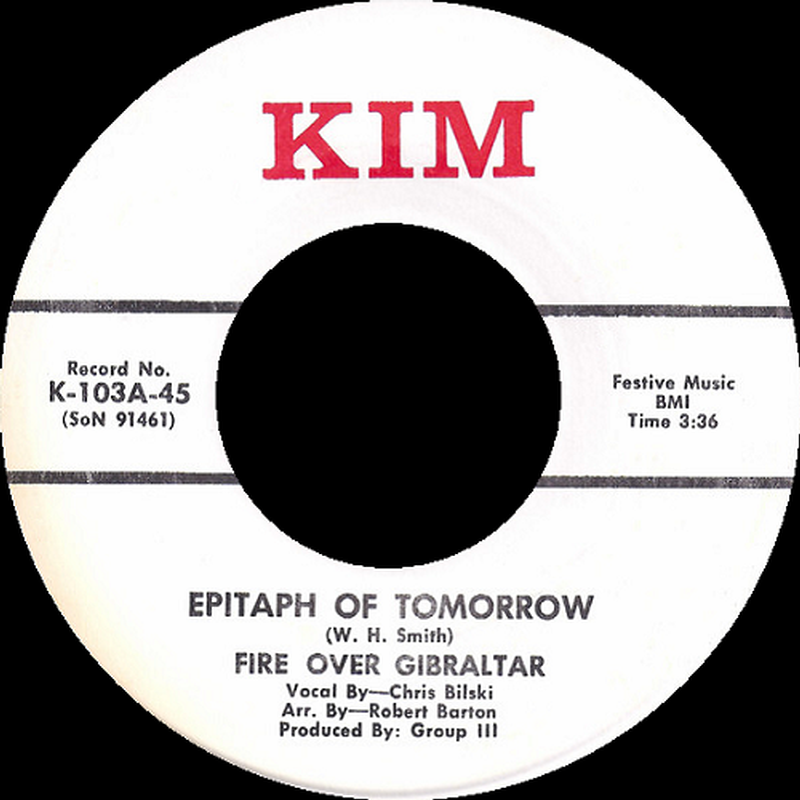 Almost nothing is known about this outrageously obscure U.S. group that issued one awesome 45 ('Epitaph Of Tomorrow' b/w 'Now He's Gone') on the New York based Kim label in 1970. The A-side of the record was written by W. Hank Smith and sang by Chris Bilski (lead vocals) while the flip was written by Bilski and presumed to be sang by him as well. Smith was also involved with writing and, or producing various other artists that recorded on the Kim label, so it is conjectured that he may have at least co-owned the company to some extent.

If you have any further information on this group, please e-mail to paulmaze@techwebsound.com.

Artist information sources include: The book, 'Fuzz, Acid, and Flowers Revisited' by Vernon Joynson.