From: Los Angeles, CA, USA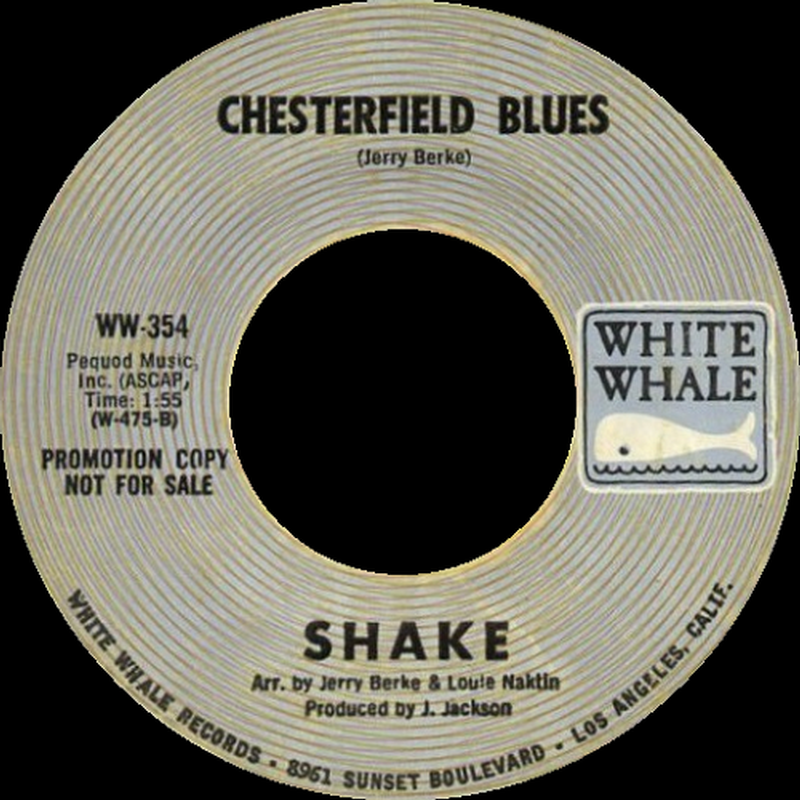 Not much is known about this obscure L.A. area outfit that as the Shake released one 45 ('Two Of Us' b/w 'Chesterfield Blues') on the White Whale label in the summer of 1970. Members of the group included Marty Gish (vocals, keyboards, tambourine), Lou Naktin aka Lou Maxfield (lead guitar), Jerry Berke (rhythm guitar), Gene Dorns (bass) and Mike Astor (drums). The promo side of the 45 is a decent Beatles cover, but it's the outstanding pop-psych flip written by Berke that really stands out as what should have been an easy Top 40 hit if the record company would have promoted it better.

It should be noted that prior to the Shake record, the band had already released a haunting single ('Visions' b/w 'Migada Bus') on the Media label in the summer of 1967 as the Looking Glasses. In 1968, the group changed their name again to the Odyssey and issued another, less impressive single on the White Whale label. About a year later, the band changed monikers yet again and backed up Tom Muncrief as the Sonoma on a psyched-up, strung-out version of Ervin Drake's 'It Was A Very good Year'.

If you have any further information on this group, please e-mail to paulmaze@techwebsound.com.

Artist information sources include: The book, 'Fuzz, Acid, and Flowers Revisited' by Vernon Joynson.