From: Queens, NY, USA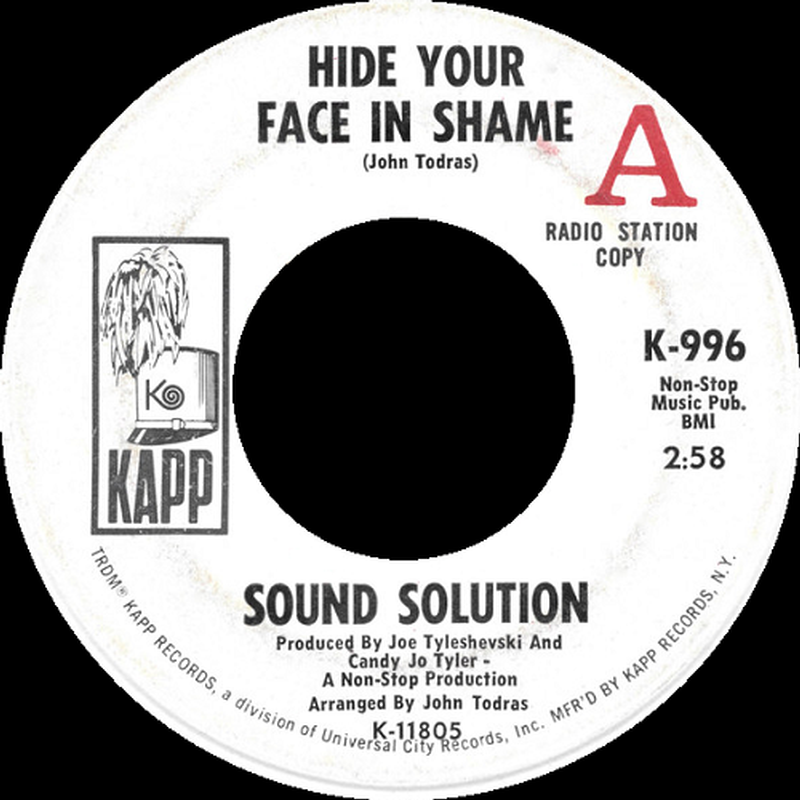 Nothing is known of this New York City outfit that issued one single ('Hide Your Face In Shame' b/w 'Ken's Blues') on the Kapp label in the spring of 1969. The outstanding, John Todras penned A-side of the record featured here on TWOS, sports a catchy melody with some outstanding lead guitar and bass work thrown in for good measure. It should also be noted that both sides of the 45 were produced by Joe Tyleshevski and Candy Jo Tyler.

If you have any further information on this group, please e-mail to paulmaze@techwebsound.com.

Artist information sources include: The book, 'Fuzz, Acid, and Flowers Revisited' by Vernon Joynson.