From: Tuscon, AZ, USA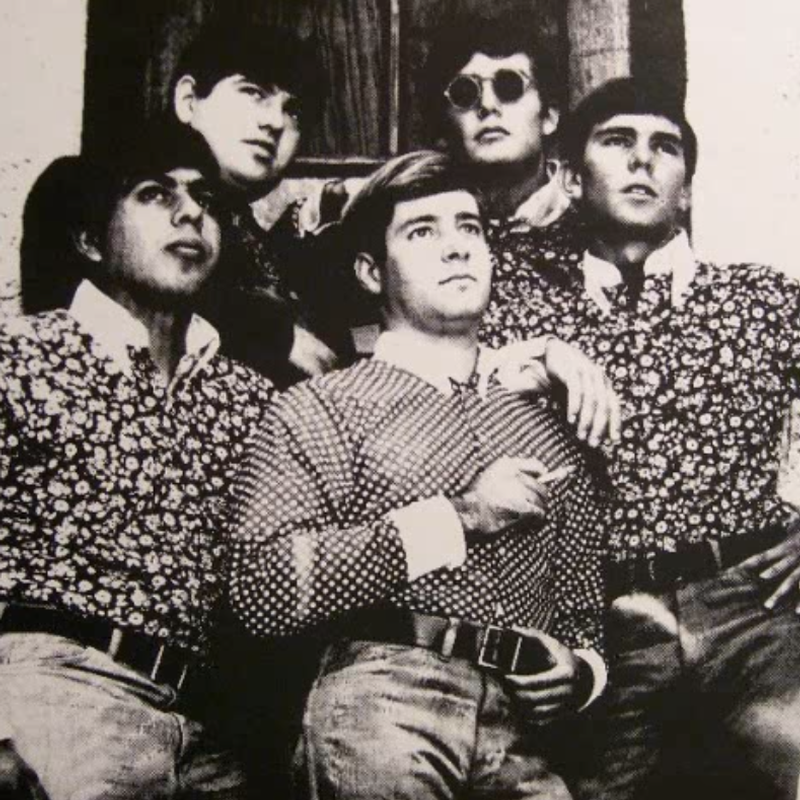 This southern Arizona outfit started life in 1965 as the Hustlers, but soon changed their name to the Grodes after an apparent bender they took on in Phoenix. Original members included Manny Freiser (lead vocals, rhythm guitar), Dale Smith (lead guitar, vocals), Rick Lust (keyboards), Rich Cota Robies (bass) and John Lee White III (drums). The group was considered one of Tuscon's best acts, which prompted them to start issuing vinyl with the first two being on a record company that frontman and principal songwriter Frazier formed with a Los Angeles promoter named Mike Borchetta and an actor friend of his named Cass Martin (Manny, Mike and Martin so they christened the label Tri-M). Their first single ended up selling rather well, climbing up the local KTKT radio chart to a respectable #32 spot. This then prompted one of the KTKT DJs, Don Gales, to become their manager and producer.

In early 1966, the band released a third 45 ('Love Is A Sad Song' b/w 'I've Lost My Way') on the Rally label, which was recorded at Audio Recorders in Phoenix. This single became their biggest commercial success, shooting up the KTKT charts to the #5 spot. The group then fired their manager Gates after he issued a fourth 45 ('Let's Talk About Girls' b/w 'You Can't Come Back') on the Current label under the pseudonym the Tongues Of Truth, which the ensemble was unaware of at first and strongly disapproved of. The single did however manage to score the #37 spot on the KTKT charts and also at around this time, it should be noted that White was replaced by Rick Mellinger aka Cable Von Mar (drums).

1967 saw the group replace Mellinger with Pete Peterson (drums) and also add Keith Craig (trombone) to make them a 6-piece for a fifth 45 ('What They Say About Love' b/w 'Have Your Cake And Eat It Too'), which went nowhere prompting Lust to leave and Craig and take over on keyboards. A sixth and final 45 under the Grodes moniker ('Give Me Some Time' b/w 'Background Of Give Me Some Time') was then released on the Splitsound label in late '67, with the A-side being an outstanding Mama & The Papas inspired number. For this record, a female singer named Patti McCarron (vocals) was added to the bunch, which sat well with their local audience making it a Top 10 local hit. The group then decided to change their name to Spring Fever for some unknown reason and released one last single ('Sand' b/w ''Give Me Some Time''), with the B-side being the exact same recording as the A-side of their previous record. The band's demise then came about when Freiser and McCarron decided to split for L.A. together in pursuit of solo careers, and then in 1970 eventually got married to each other.

Artist information sources include: The book, 'Fuzz, Acid, and Flowers Revisited' by Vernon Joynson.