From: United States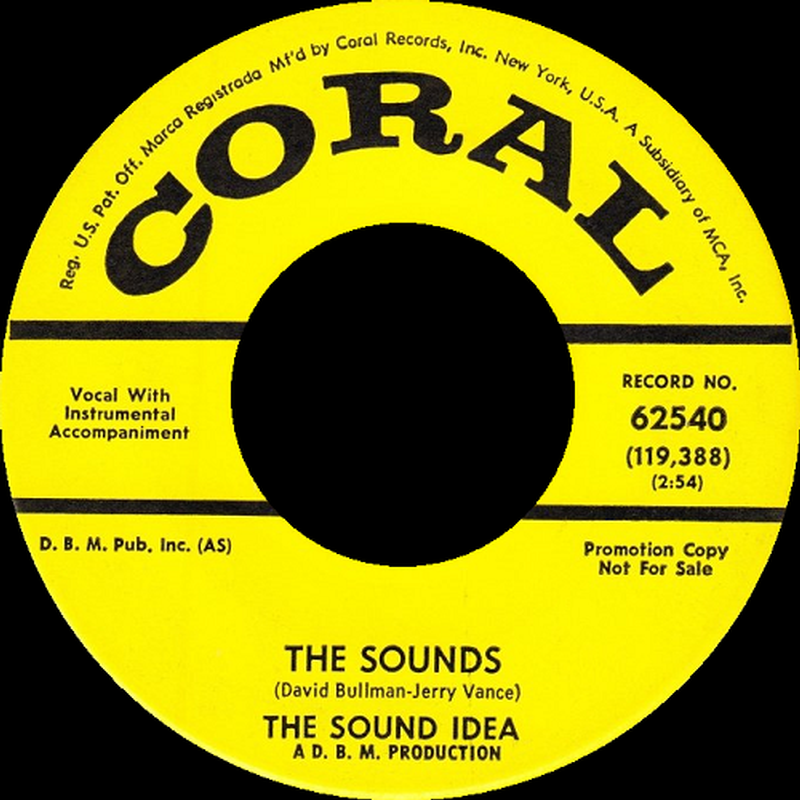 Almost nothing is known about this U.S. outfit that issued two singles on the Coral label between 1967 and 1968. All four songs on the records were co-written by David Bullman and produced by D.B.M. Productions, so it is speculated that both 45s are studio efforts concocted by him and others at Coral Records. The first 45 ('The Sounds' b/w 'Song In My Soul') issued in late '67 also features well-known songwriter and producer Jerry Vance in the writing credits, with the A-side being a nice slice of sunshine pop-psych that is featured here on TWOS.

If you have any further information on this group, please e-mail to paulmaze@techwebsound.com.

Artist information sources include: The book, 'Fuzz, Acid, and Flowers Revisited' by Vernon Joynson.