From: Detroit, MI, USA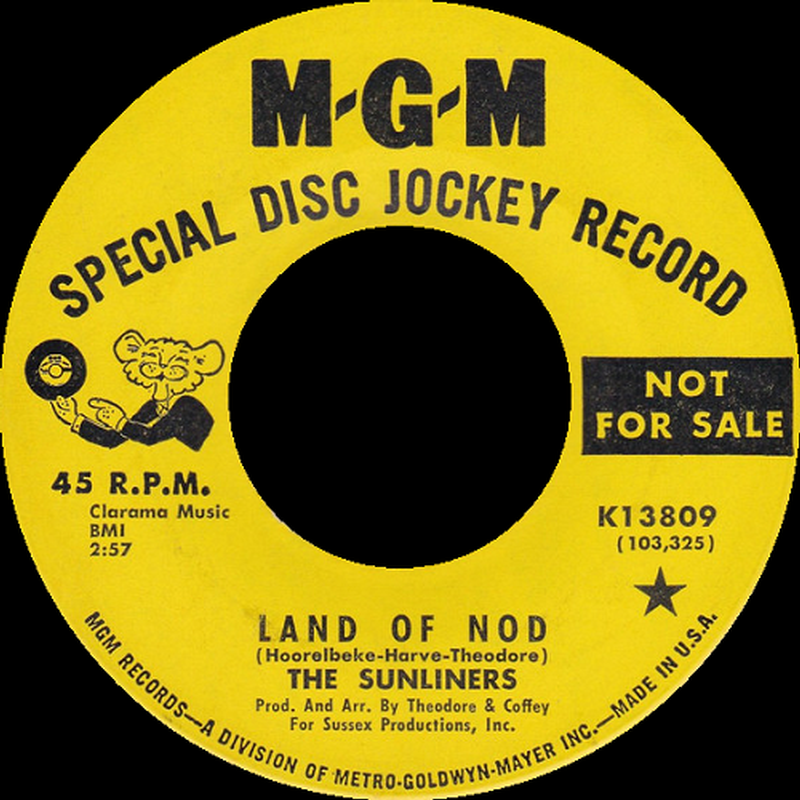 This Detroit outfit formed way back in 1960 as the Glo-Worms with known original members Gil Bridges (saxophone, flute, backing vocals), Pete Rivera (drums) and twin brothers Russ (guitar) and Ralph Terrana (base). Bridges despised the group's name so he convinced his other members to change their moniker to the Sunliners after the Ford Sunliner car he drove. The band issued three singles on the local Hercules Records in 1962, but couldn't score a hit or break nationally, so they were dropped by the label. By 1965, the lineup consisted of Rod Richards (guitar, vocals), John Parrish (bass, trombone, vocals), Kenny James (keyboards), along with Bridges and Rivera who released another single on the Golden World label during the fall of that year, but it too unfortunately went nowhere.

By 1967, Peter Hoorelbeke (drums, lead vocals) had replaced Rivera and the band released a final 45 (the loony 'Land Of Nod' b/w the instrumental 'Well One') on the MGM label in the fall of that year. The A-side featured here on TWOS was co-penned by Hoorelbeke and is a nice slice of weirdness that journeys a bit into "psychspoitation" territory, but nonetheless lands solidly on its feet. In 1968, the band changed their name to Rare Earth and became very popular in the early 70s after scoring huge hits with the Temptations covers of 'Get Ready' and '(I Know) I'm Losing You'.

Artist information sources include: The book, 'Fuzz, Acid, and Flowers Revisited' by Vernon Joynson.