From: Manchester, NH, USA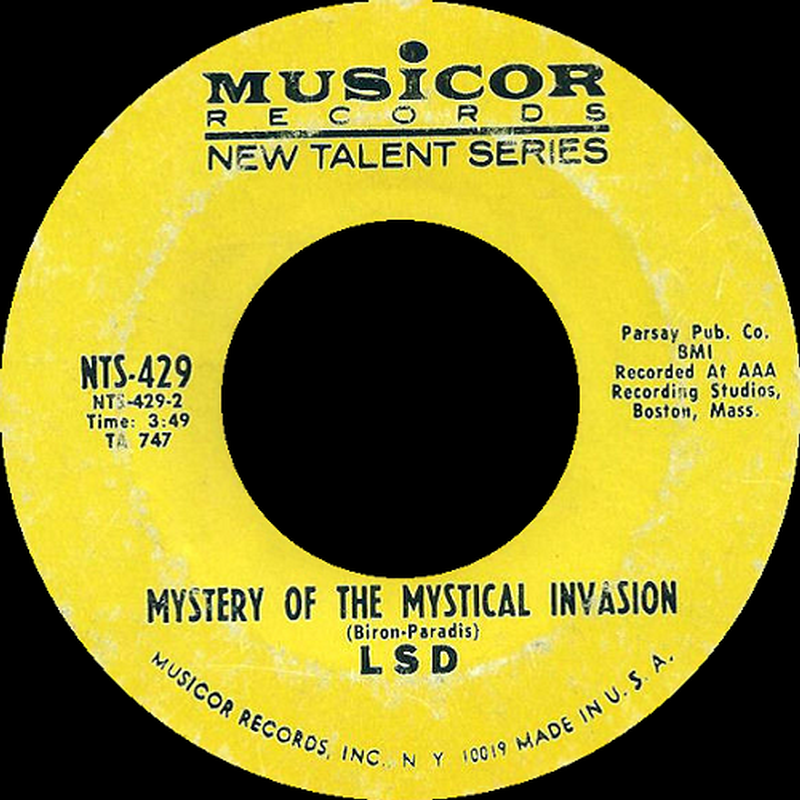 Not much is known about this New Hampshire outfit that released one 45 ('The Girl I Once Knew' b/w 'Mystery Of The Mystical Invasion') recorded at AAA studios in Boston on the Musicor label in 1968. Members included founders Rick Biron (lead vocals, rhythm guitar) and Don Berube (drums), along with Rolo Paradis (lead guitar, backing vocals), Dick Lemire (keyboards) and Moe Ouelette (bass). The A-side of the record is a straight forward ballad, while the flip is an outstanding, off-key psychedelic instrumental the band supposedly played during all of their gigs. It is also known that the group won a local "battle of the bands" contest and became the official house band for radio station WFEA, performing for all of their outdoor events.

If you have any further information on this group, please e-mail to paulmaze@techwebsound.com.

Artist information sources include: The book, 'Fuzz, Acid, and Flowers Revisited' by Vernon Joynson.