From: Los Angeles, CA, USA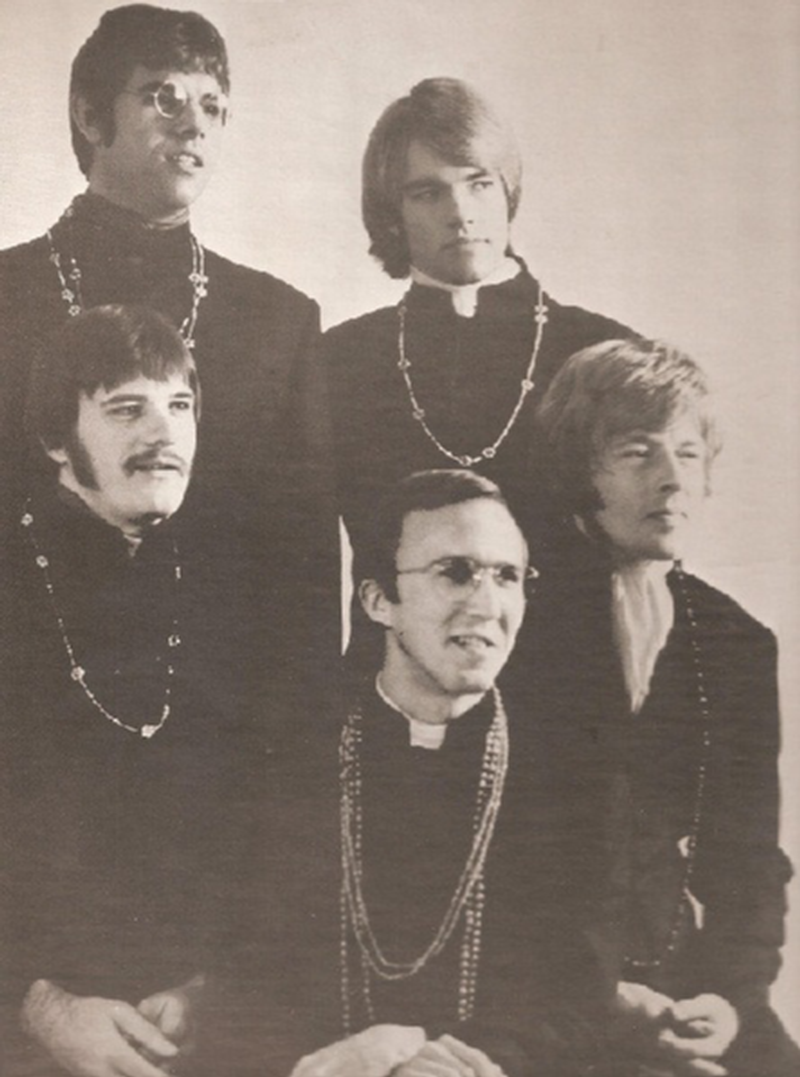 Colours spelled there name in an English fashion, but were in fact from merry old L.A. The explanation for this can be found in their British/Beatles inspired psych sound, including heavily layered and lush orchestration, which was fairly unique for a U.S. band of the day.

The group formed in 1967 and included Jack Dalton (guitar), Gary Montgomery (piano), Chuck Blackwell (drums), Rob Edwards (lead guitar) and Carl Radle (bass). They signed to Dot Records and released their first 45 later that year, which includes the awesome 'Brother Lou's Love Colony' b/w 'Lovin''.

In 1968, they issued their debut, self-titled LP, which definitely has its moments with the outstanding 'Love Heals', 'Rather Be Me', and of course, the loony "Brother Lou", which was later covered by the Moon. In 1969, they issued a follow up LP titled Atmosphere, but only Dalton and Montgomery are credited on the record. One highlight off this album is the light and breezy 'You're High'.

After the band broke up in late 1969, Radle went on to play in Delaney & Bonnie and shortly afterward, Derek & the Dominoes, as well as with J.J. Cale and Eric Clapton. Chuck Blackwell also achieved some renown in the early 70s by playing with Leon Russell, Joe Cocker, Taj Mahal, Freddie King, and other artists.

Artist information sources include: The book, 'Fuzz, Acid, and Flowers Revisited' by Vernon Joynson.