From: Los Angeles, CA, USA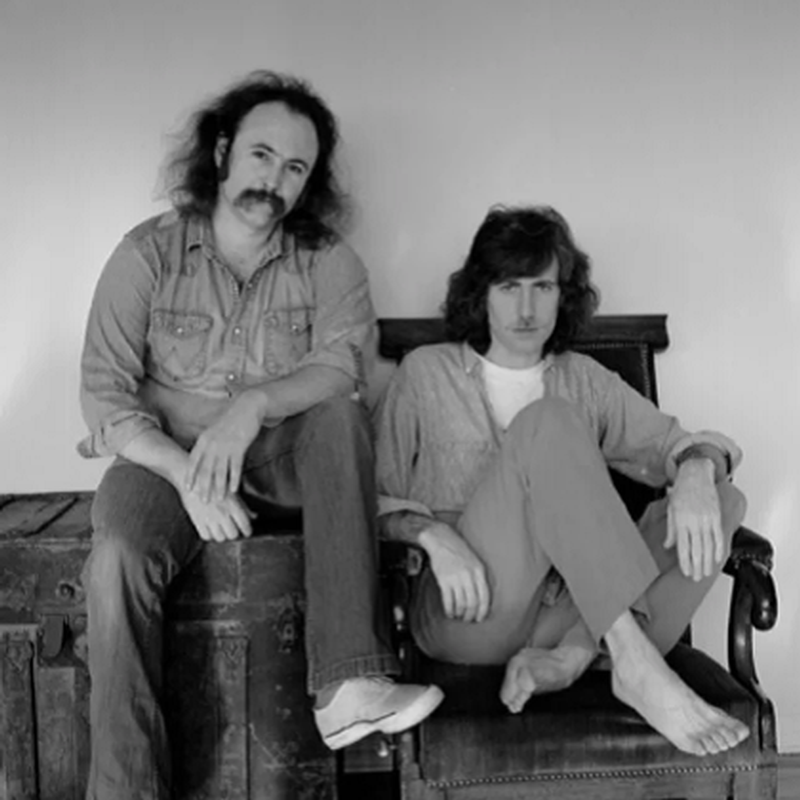 After the success of the Crosby, Stills, Nash & Young masterpiece LP Déjà Vu in 1970, all four main members issued solo albums. David Crosby released If I Could Only Remember My Name, while Graham Nash issued Songs For Beginners. By the autumn of 1971, the two had become best friends and toured together as an acoustic duo to favorable reviews. Consequently, in 1972 they decided to record an LP together, with the result being Graham Nash/David Crosby. The album reached #4 on the U.S. Billboard Top LPs chart, includes their only Top 40 hit 'Immigration Man' and ensured that the twosome were a viable draw without the more successful and prolific Steven Stills and Neil Young.

The duo released subsequent albums throughout the early-mid 70s and toured occasionally into the 2010s, until having a falling out. In 2004, they released their first studio record since 1976 with the double-LP Crosby & Nash. The album features Crosby & Nash backed mostly by members of Crosby's solo band CPR. A single CD version was released in 2006 when CSNY began its "Freedom of Speech '06" tour.