From: Los Angeles, CA, USA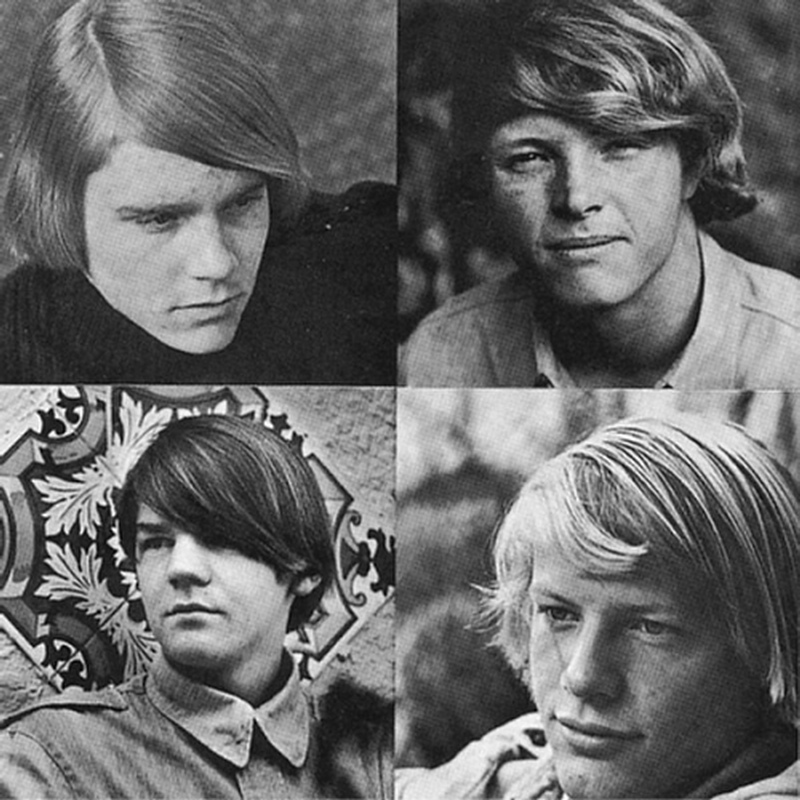 This band started life in 1965 as the Reasons, playing small gigs around the L.A. area. Original members included Warren Hansen (lead vocals, plasmatar), Chuck Spieth (bass), Tim Harrison (drums), Mike Butte (rhythm guitar) and Mark Bird (lead guitar).

In 1966, they met manager Steven Vail who renamed them the David and got them signed to a record contract with 20th Century Fox. In the fall of that year, the band went into the studio for the first time and recorded a debut 45 ('40 Miles' b/w 'Bus Token'), which was released that December and reached the #19 spot locally in Bakersfield, CA. A second single ('People Saying, People Seeing') was recorded at the tail end of 1966, but wasn't released until June of 1967.

In mid 1967, Butte left the band, they parted ways with 20th Century Fox and Steve Vail formed his own label, the Vance Music Company (VMC), which not surprisingly signed the David as its first record deal. They immediately began planning an LP around songs written by Hansen, which eventually included an elaborate string arrangement by Gene Page. Hansen also invented an instrument he coined the "plasmatar", which sounds a little like an electric cello and makes an appearance on the recordings. The album (Another Day, Another Lifetime) was finally released at the tail end of 1967 and includes a slew of excellent tracks like 'Sweet December', 'Now To You', 'So Much More' and 'Time M'. To capitalize on the record's release, the band was well promoted in the L.A. area, which included appearances at the 1968 Miss Teen Screen Magazine Pageant at the Hollywood Palladium and in the local rock and roll TV documentary Gramophone To Groovy. Even though the record received radio airtime on both sides of the U.S., it only sold modestly and the band's popularity began to wane.

The group continued playing throughout the late 60s and recorded a few more tracks in 1968, but no other material was officially released. By the early 70s, the band had split for good.

Artist information sources include: The book, 'Fuzz, Acid, and Flowers Revisited' by Vernon Joynson.