From: London, England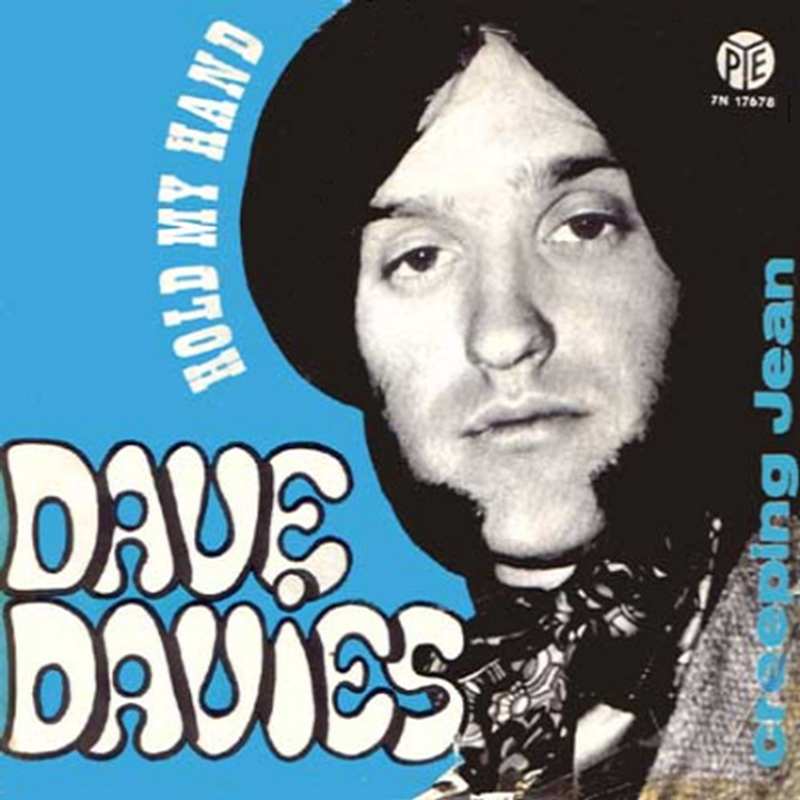 Dave Davies is best known for his trademark, hard-driving lead guitar and power-chord work in the high energy, British Invasion band the Kinks. What's lesser known is the solo career he embarked on while still in the Kinks during the late 60s. Although his brother Ray is always known for being the leader and primary song writer for the Kinks, Dave also penned a slew of great songs, some of which were issued at about the same time on both Dave Davies solo 45s and Kinks LPs.

Dave was born on February 3, 1947 in Fortis Green, London, England. In 1963, he and his older brother Ray started playing professionally together in the band the Ravens. By late 1963, Dave had left to form the Kinks with bassist Pete Quaife and Ray, although not joining right away, soon followed suit.

By 1967, the Kinks were international stars and Dave felt that it was time to let the world know that he held some creative muster along side his older brother Ray. The first solo 45 he issued ('Death Of A Clown' b/w 'Love Me Till The Sun Shines') came out in July, 1967, two months before both songs reappeared on the Kinks LP Something Else By The Kinks. 'Death Of A Clown' was co-written by Ray and Dave and 'Love Me Till The Sun Shines' was penned solely by Dave. A second 45 ('Susannah's Still Alive' b/w 'Funny Face') was released in November, 1967 with both songs penned by Dave. 'Funny Face' had also appeared on the Kinks LP Something Else By The Kinks two months earlier.

In the summer of 1968, a third solo 45 was released ('Lincoln County' b/w 'There's No Life Without Love') with the A-side written by just Dave and the B-side by both Dave and Ray. In early 1969, he penned and released a fourth and final solo 45 ('Hold My Hand' b/w the awesome 'Creeping Jean').

Dave continued to play with the Kinks into the mid-late 90s, most notably penning the great song 'Living On A Thin Line', which is included on the underrated, 1984 LP Word Of Mouth. Unfortunately, Dave suffered a major stroke in 2004, but has since partially recovered and is now able to play the guitar and sing again. A lot of fans, including TWOS are hoping that one day he will be able to join back up with Ray and the rest of the Kinks for a long overdue reunion.

Artist information sources include: The book, 'Tapestry of Delights Revisited' by Vernon Joynson.