From: Gold Mine, LA, USA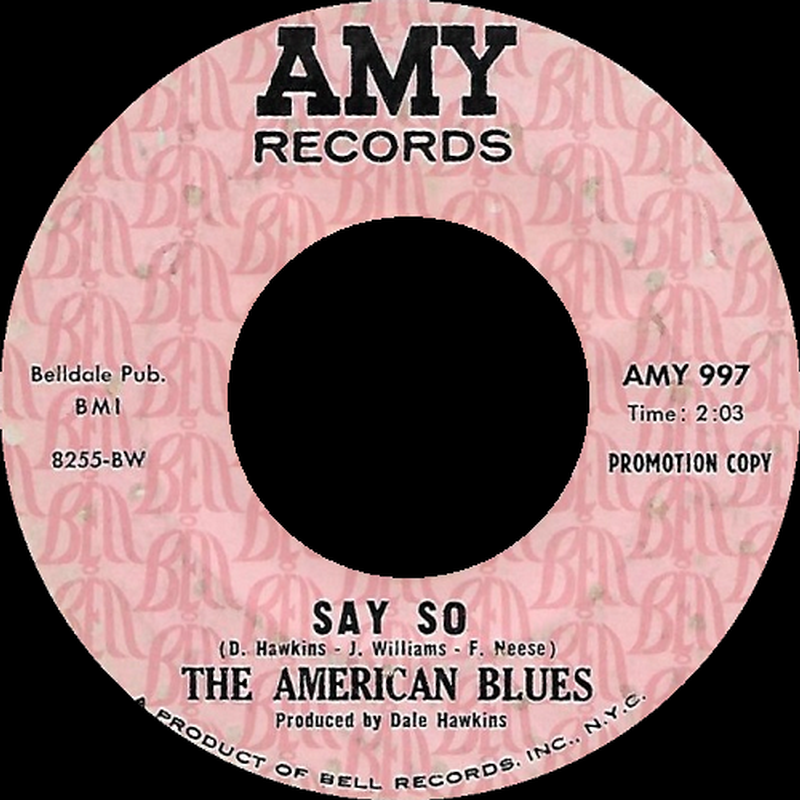 This is not the American Blues with the ZZ Top connection, but rather another band of the same name from southern Louisiana that released one single ('Say So' b/w 'Your Love Is True') in the fall of 1967 on the Amy label, a division of Bell Records. The 45 is credited to and was produced by Dale Hawkins, with the standout A-side containing some catchy guitar work and vocal harmonies. The track's lyrics also pay a little homage to the Doors and Beatles.

If you have any further information on this group, please e-mail to paulmaze@techwebsound.com.

Artist information sources include: The book, 'Fuzz, Acid, and Flowers Revisited' by Vernon Joynson.