From: Cleveland, OH, USA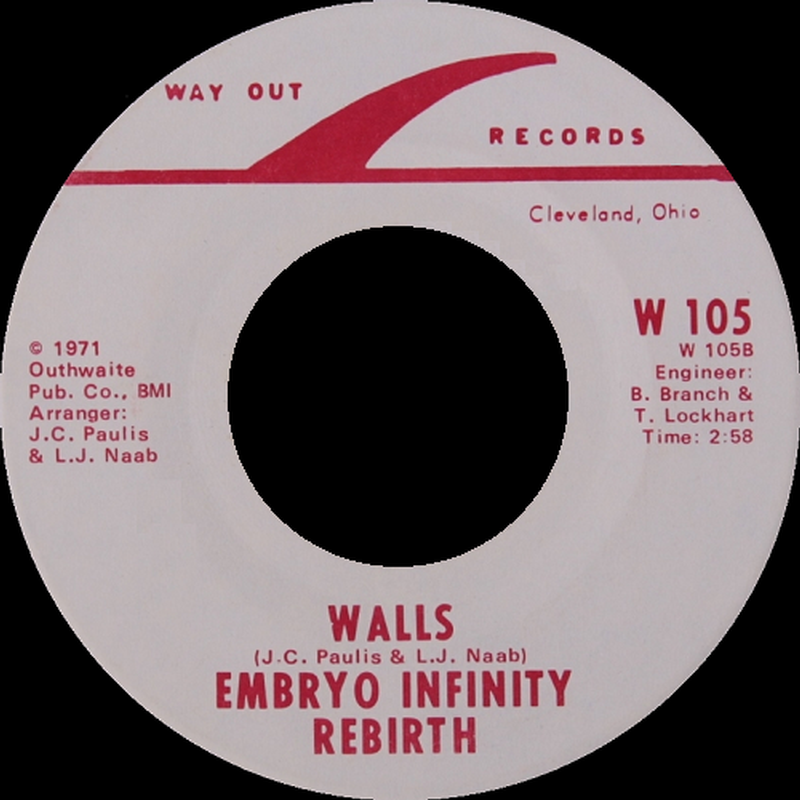 Almost nothing is known of this band that hailed from Cleveland, OH and issued one 45 ('Let Me Tell You A Story' b/w the outstanding 'Walls') on the local Way Out label in 1971. 'Walls', penned by J.C. Paulis and L.J. Naab, has a strung out, laid back vibe that's drenched with psychedelia and sounds more like it was recorded in 1968 versus the early 70s.

If you have any further information on this group, please e-mail to paulmaze@techwebsound.com.