From: London, England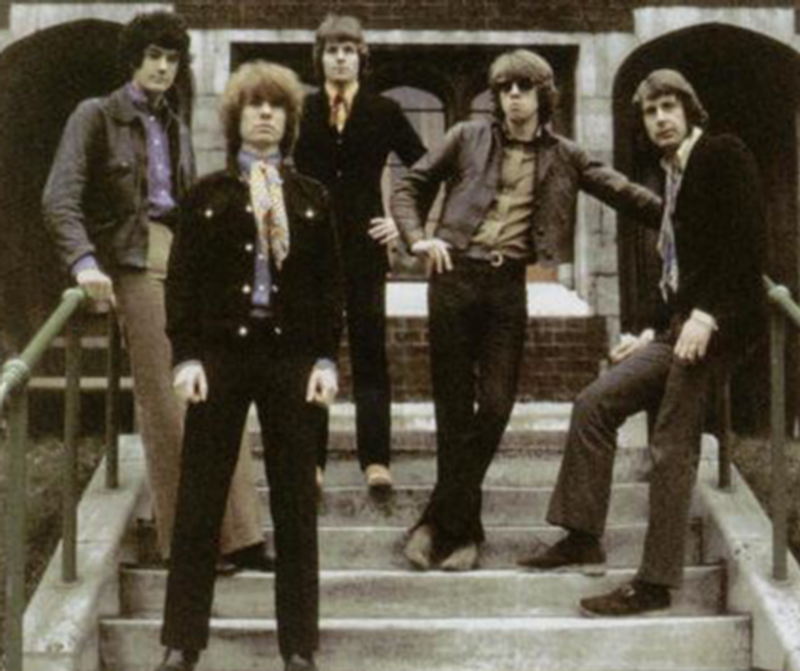 The End is probably best known for being managed by Bill Wyman of the Rolling Stones. Dave Brown (bass, vocals) and Colin Giffin (steel guitar, vocals) formed the London based band in 1965, bringing in other original members Nick Graham (keyboards, vocals), John Horton (saxophone) and Roger Groom (drums). Later that year, they released their first 45 ('I Can't Get Any Joy' b/w 'Hey Little Girl') on the Philips label and Wyman arranged for them to tour with the Stones to coincide with its release. Following the tour, Groom quit and was replaced by Hugh Attwooll (drums) who was a former school chum of Graham. Horton also quit soon after, but returned briefly in 1967 to help record their second single ('Shades Of Orange' b/w 'Loving, Sacred Loving'), which was released in the spring of 1968. As a side note, both of these excellent songs were co-written by Wyman and Peter Gosling with the A-side featuring Stones drummer Charlie Watts on tabla.

After the release of 'Shades Of Orange', the End continued recording songs with the addition of new member Gordon Smith (saxophone). By the end of 1968, they had cut enough material to release an LP, but due to contractual issues, a record wasn't issued until the end of 1969. The album, titled Introspection, was produced by Bill Wyman and is an outstanding piece of work containing a slew of excellent, laid back pop-psych tracks. Another song that was recorded around the same time, but for whatever reason never made the record, is the outstanding 'Little Annie'. Unfortunately, the LP was released during the dusk of the psychedelic scene and didn't chart. By that time, both Giffin and Attwooll had left and the addition of Terry Taylor (guitar) and Paul Francis (drums) as replacements wasn't enough to keep the ball rolling, and prompted them to eventually evolved into the hard-rock outfit Tucky Buzzard.

Artist information sources include: The book, 'Tapestry of Delights Revisited' by Vernon Joynson.