From: Philadelphia, PA, USA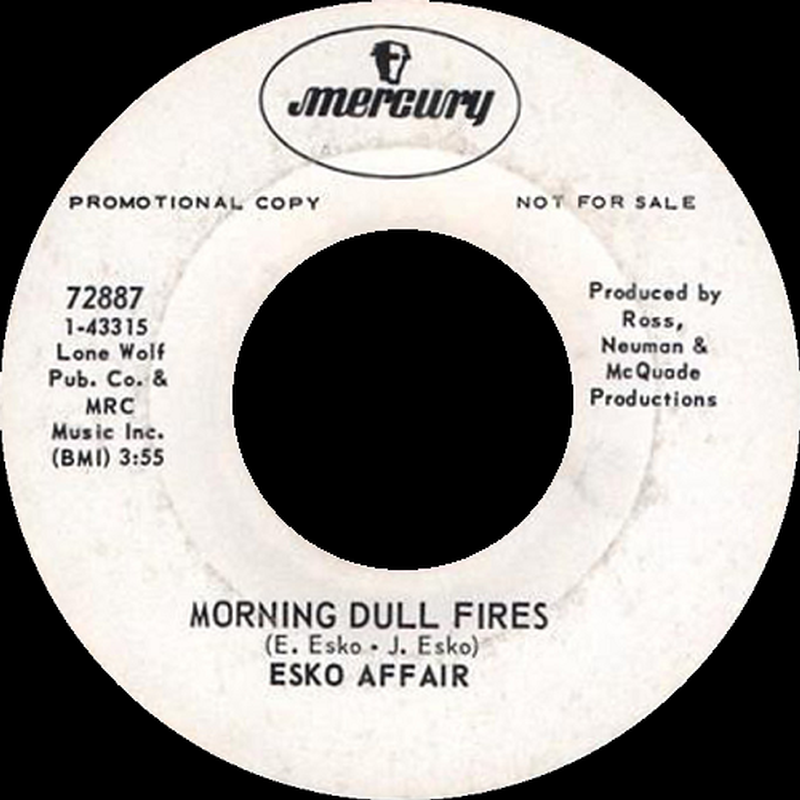 Very little is known about this Philadelphia group that was formed by brothers Ed and Jeffrey Esko. They released two 45s on the Mercury label in 1969 with the awesome 'Morning Dull Fires' appearing on the B-side of the first. This fuzzed out monster was penned by the brothers Esko and includes some outstanding lead guitar, flute and high pitched vocals. It is interesting to note that the A-side of this single ('Salt And Pepper') is also a band original, but is a very straight forward pop-soul number done in a style absolutely nothing like the very psychedelic 'Morning Dull Fires'.

If you have any further information on this group, please e-mail to paulmaze@techwebsound.com.

Artist information sources include: The book, 'Fuzz, Acid, and Flowers Revisited' by Vernon Joynson.